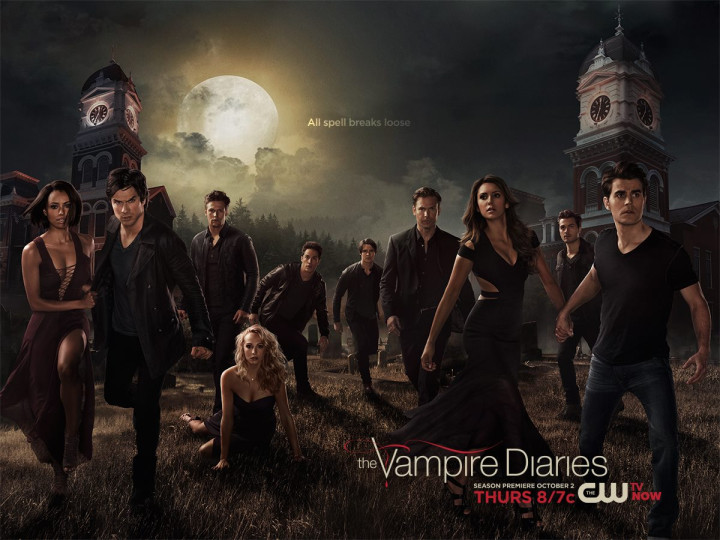 Damon fans can cry the happy tear now as their favourite vampire time travelled again, and this time to return home in The Vampire Diaries, Season 6.
However, Bonnie, the Bennett witch still remains trapped in the Mystic Falls of 1994 along with the psychopath Kai.
Episode 7 of CW's smash hit supernatural series is tilted 'Do You Remember The First Time' and will feature Elena's struggles with her personal problems.
The Gilbert daughter had earlier erased all her loving memories related to Damon and now remembers him as Stefan's 'serial killer' brother.
However, the spark of true love may give her nightmares about her toxic relationship with the elder Salvatore brother which might in turn trigger her lost memories.
Wetpaint suspects, the steamy love of Delena may return after Elena gets her 'Damon memory' back from Alaric.
The official synopsis of the next episode via Wetpaint reads:
"When the past comes back to haunt her, Elena is forced to face her problems head on. After a night out at the annual Whitmore Medical Center Fundraiser, Jo opens up to Alaric about her own tragic past. Meanwhile, Stefan, Matt, and Enzo resort to extreme measures when Tripp withholds information about his vampire-killing operation, and Caroline is in a race against the clock when Sheriff Forbes gets caught in the middle of a dangerous plan. Elsewhere, Tyler (Michael Trevino) and Liv (guest star Penelope Mitchell) grow closer, and Damon stumbles upon a startling clue that renews his hope."
Meanwhile, the younger Salvatore brother, Enzo and Matt are busy fighting with Tripp who is on a crazy killing spree of the vampires.
Caroline on the other hand will race ahead of time to save her mother's life.
However, it is Alaric and Jodi's romance that will dominate the next episode and bring back some good moments to the already haunted Mystic Falls.
The seventh episode will also focus on Damon as he successfully returns to home sweet home, but Bonnie still stays unprotected on the Other Side.