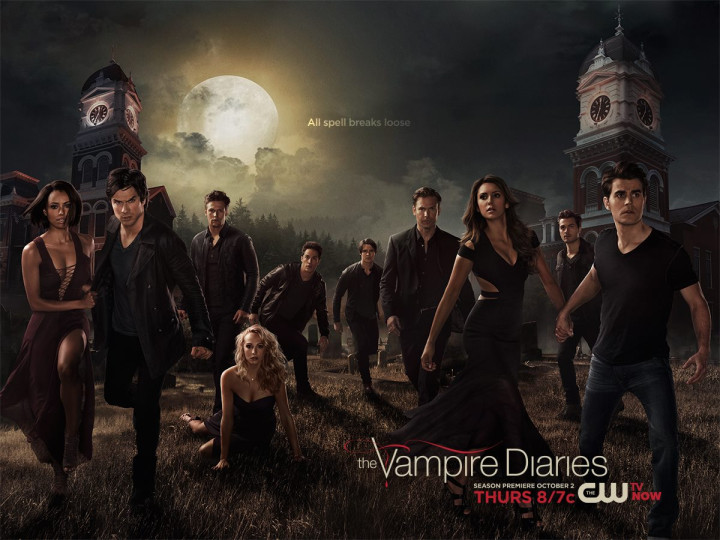 The Vampire Diaries Season 6 is literally giving heartbreaks to fans with each passing week, and the upcoming episode won't be that easy to watch either.
Fans of Delena are still struggling to find a reason behind Elena's decision to erase her lovey-dovey moments with Damon.
Fans of Steroline are also craving for some beautiful moments between Stefan and Caroline even as their friendship appears edgy.
Meanwhile, Candice Accola has teased that there is hope for Steroline in CW's smash hit supernatural drama.
In an interview with TV Guide, Accola said that the fight between her character and the younger Salvatore is natural and this is "what happens in life. Sometimes you can't and friendships are just lost, but when there's grief being experienced, that's a good place to start in rebuilding their friendship because it brings reality to the situation."
Executive producer Julie Plec also hinted that the relationship between Caroline and Stefan may be rekindled in future episodes.
"Caroline hoped that if Damon ever came back, she would get Stefan back too. She's still very hurt, and he has amends to make, so we'll see in the coming episodes whether they can find a way to repair their friendship," Plec told E Online.
So Steroline fans need to stay patient while the couple rebuild their relationship and start hooking up again.
Coming back to Delena, the elder Salvatore vampire put his own life at risk to escape from the Other Side while Bonnie literally sacrificed her own desires in order to let her dead friends reunite.
However, when Damon returns home, he is more than heartbroken to see his brother live a fake life in order to avoid the pain of losing his big brother and the Mystic Falls to the Travellers.
Elena, on the other hand, has moved on after Alaric tweaked her memories and is now getting cosy with another guy, Liam.
But this is not the end of their toxic romance as the Salvatore vampire will keep taking the love of his life down memory lane to make her remember the sweet romance they shared and the passionate moments they lived.
The Gilbert daughter is now regretting her decision of wiping away Damon's memories and is willing to do everything it takes to get them back.
It will be interesting to see how the separated lovers will come back to each other again and how they will all rescue Bonnie from the 1994 Mystic Falls and Kai in particular.
The Vampire Diaries Season 6 airs every Thursday on the CW network.