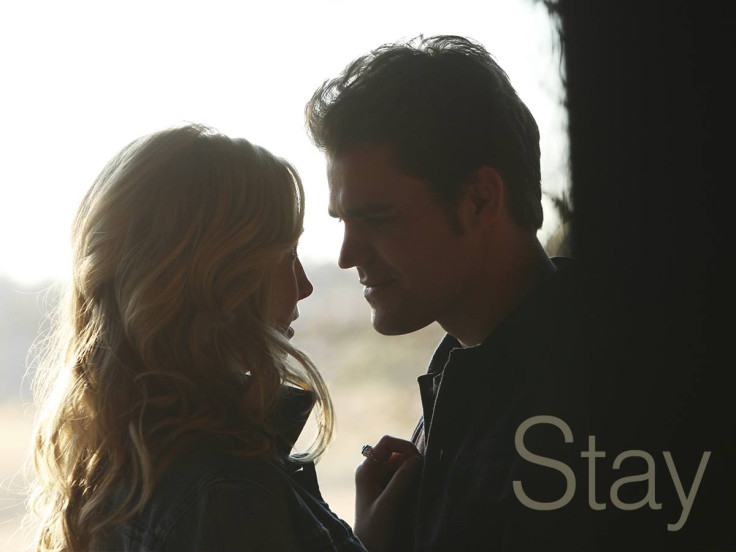 Vampire Diaries season 6 will return this Thursday after a brief hiatus with episode 16, which will be an important one for fans as they will finally learn about the fate of Stefan and Caroline's romance.
The latest promo of the upcoming episode teases a very different side of Caroline and fans are wondering whether this will be the end for Steroline.
Also, Damon fans will be curious to watch the upcoming episode titled The Downward Spiral, as Ian Somerhalder has directed it.
In the previous episode titled Let Her Go, Caroline was seen grieving over her mother Sheriff Forbs' death. Her sorrows doubled when the younger Salvatore vampire made an impression that he does not have any romantic feelings for her, even after they kissed.
The increasingly unpleasant situation may have prompted Caroline to systematically shut down all of her emotions and switch off her human side. However, this would not be good news for Mystic Falls and the vampires, hence Stefan and Elena will try their best to bring their friend back, which will only physically hurt the Gilbert daughter.
The synopsis of The Downward Spiral reads: (via Wetpaint)
After shutting off her humanity following the death of her mother, Caroline gives her friends an unexpected ultimatum. Not knowing how to handle the new Caroline, Stefan's attempt to intervene sets off a dangerous chain of events, leaving him and Elena (Nina Dobrev) in a race against the clock. Meanwhile, after seeking answers from Kai about the prison world, Damon's world is turned upside when he learns some devastating news about his mother Lily. Elsewhere, Enzo (Michael Malarkey) finds himself becoming increasingly intrigued by Sarah Salvatore (Tristin Mays), and Bonnie begins to struggle with the effects of being back in the real world.
On the other hand, Damon and Bonnie will try and solve the puzzle behind the disappearance of Lily, the Salvatore mother.
Desperate for clues, Damon will force Kai to release more information about the prison world, even though he is aware that this will reveal some devastating news about their mother.
To know what happens next, check out episode 16 of The Vampire Diaries season 6 on 12 March on the CW network.