Vampire Diaries Season 6 is still two months away from its premiere and fans are waiting with bated breath to know about Damon's fate in the upcoming season of CW network's vampire drama.
Executive producer Julie Plec dropped some spoilers about the show at the San Diego Comic Con. She spoke about the future of Damon and Bonnie and Elena's life without her 'toxic' love.
Plec told TV Line that the season premiere will unravel the mysteries of Damon and Bonnie's existence on the Other Side.
"I can tell you this: Where they are is part of the mystery of the beginning of the season. It's not torturous, but it's by no means a roller coaster ride of fun. If nothing else, it's a bit of an existential experience," Plec told the website.
"They'll be aware that they're no longer where they thought they were — but they're also not dead, per se. They'll be asking a lot of questions, along with the audience, including: What's going on? Where the hell are we? And how do we get home?"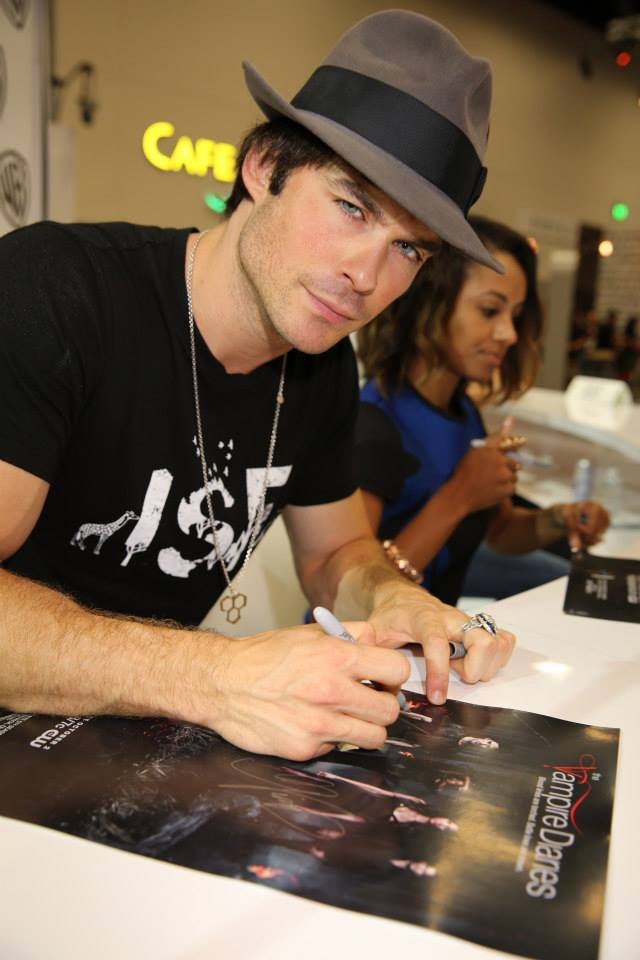 However, the show producer also dropped the sad bomb that those who died will not return from the dead.
The show will take a small time leap of four months and this will allow enough room for family and friends to assume that Bonnie and Damon are dead and gone.
It's been enough time for everyone to make some big choices in their life," Plec said at the San Diego Comic-Con. "Some are doing it very well, and some are not doing it very well at all."
Plec also hinted at the miserable situation of Elena, who finds it difficult to cope with Damon's death.
"She's trying, and I won't necessarily say she's succeeding. She's got some complicated coping mechanisms that are making her be things and do things and act in ways that we wouldn't normally expect from her," the TVD show producer told TV Line.
Season 6 will also mark the return of Alaric from the dead, who will be shown as a teacher outside Mystic Falls.
Julie Plec described Alaric's character as "having compelled himself into a teaching job at the university."
Vampire Diaries Season 6 will premiere on 8th October on CW TV.