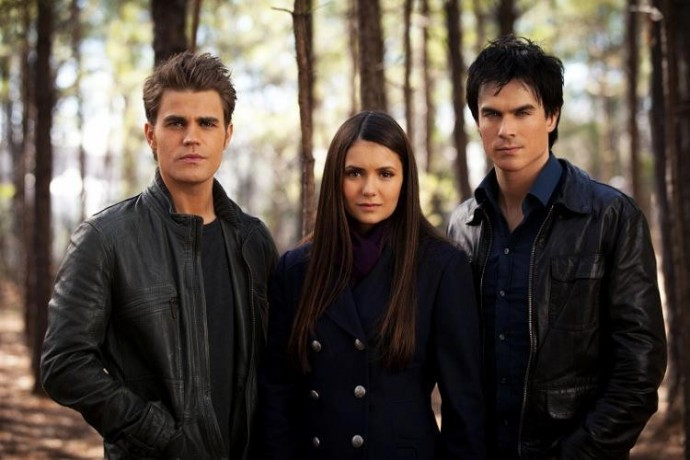 Vampire Diaries season 5's finale ended with the shocking death of Damon Salvator while Elena was sobbing for losing her 'toxic' love.
The latest rumours suggest that Elena will try everything to bring Damon back, including dying and becoming human to get back to her true love.
Entertainment website Bustle.com suspects, Elena, who has lost the love of her life in the form of Damon, may decide to bring him back from dead:
"Unfortunately, it won't be easy to get Damon back — right now, it seems almost impossible. The show certainly won't make it easy for Elena to reunite with her lost love, and given that Bonnie isn't around to make magic happen, I'm thinking that Elena is going to have to be thrown through the ringer to find Damon and bring him home. How could she do that? By dying."
Fans were heartbroken after Damon's death during the Project Kaboom in the finale of CW's vampire teen romance series. He and Bonnie were trapped on the Other Side which was on the verge of collapse, but were unable to escape.
There are speculations that there may be a substantial time lapse between the season 5 finale and the beginning of season 6.
However, it is still unclear where the characters will be and how they will reunite to reclaim Mystic Fall.
In the season 5 finale episode, Mystic Fall reeled under the magical spell of the Travelers, which stopped the vampires entering their beloved town.
There are also speculations of a love triangle between Stefan, Caroline and Elena.
"Elena loved Stefan. Elena's her best friend. Kind of a no-fly zone, which is why I think that if she has had any more-than-friend feelings she's pushed them away or convinced herself otherwise," executive director Julie Plec told Entertainment Weekly.
Vampire Diaries Season 6 will premiere on 2 October on The CW TV.