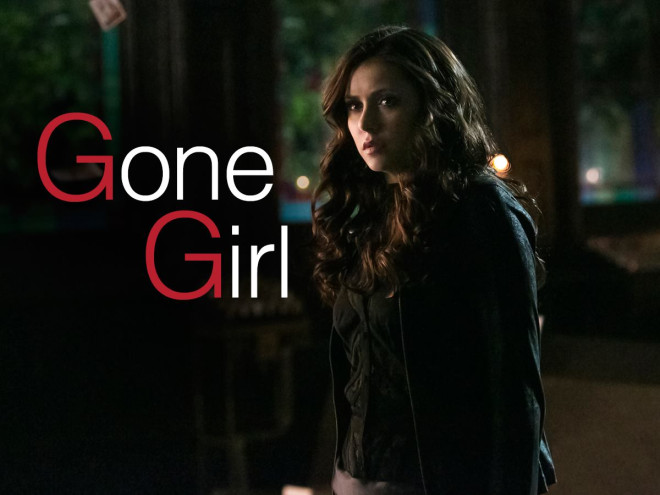 Viewers were shocked to see their favourite Katherine Pierce dying as the Vampire Diaries Season 5, Episode 15, ended.
At the end of the episode, Katherine tries to pass through Bonnie but nothing happens; instead she is dragged off her feet by an unknown force, out of the church, screaming.
But is that the real end of her character in the popular vampire drama?
For Vampire Diaries fans, this spoiler is bad news. Katherine Pierce is gone into the "dark world" never to return.
Executive producer Caroline Dries clears the fog about the final moments of the episode.
''It's unlike anything we've seen before ", she said to TVGuide.com.
"We've seen characters appear to Bonnie [Kat Graham], the anchor, and go through Bonnie and that's their initiation into the other side. When Katherine died, that didn't happen and [instead] she's ripped out of Bonnie's arms and sucked into wherever by some dark void. We don't say anything religious like Heaven or Hell, but that's the implication — she's going to a dark world."
Check out the trailer of the Vampire Diaries Season 5, episode 16 to be telecast on 20 March.
Meanwhile, Nina Dobrev, the Vampire Diaries actress, is enjoying her vacation with friends in Cancun, Mexico. The actress posted a picture on Instagram to show off her hot bikini body.