Vancouver tops list of cities where prime property prices are growing fastest in the world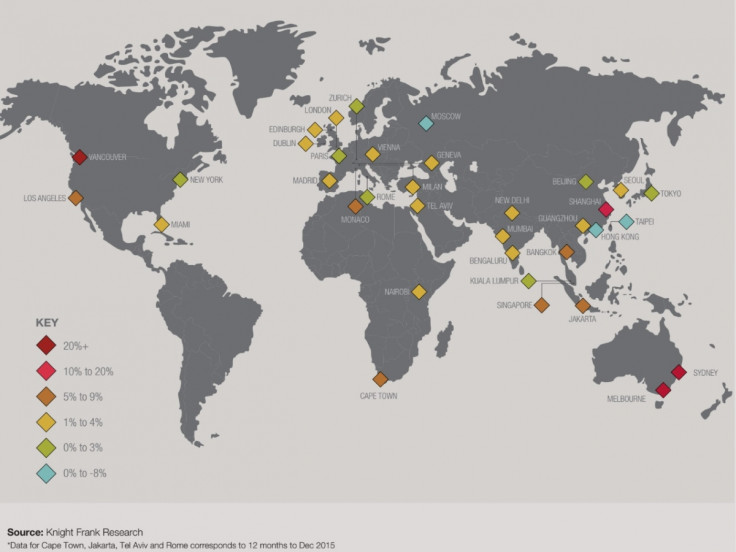 The price of prime property in Vancouver is increasing quicker than in any other major global city, according to the estate agent Knight Frank. The Canadian city's prime property prices rose by an average of 26.3% in the year to March 2016, driven by a serious supply shortage.
Shanghai in China was second place, with prime property growing in price by an average of 20.3% over the same period as the market bubbles. London, which has become symbolic of the property boom, saw prime prices rise by just 0.8%, its lowest since 2009 — putting it at 23rd in the list of 35.
Demand for prime London property is waning as the global economy weakens, the Treasury hikes taxes on investors and expensive homes, and political uncertainty surrounds the UK's referendum on membership of the EU.
Overall, the Knight Frank Prime Global Cities Index for the first quarter of 2016 rose 3.6%. Kate Everett-Allen, a partner in residential research at Knight Frank, said the index "has consistently recorded annual growth of 3-4% with no city recording double-digit annual price declines since Q2 2015".
She added: "New regulation in the form of measures to improve transparency, new taxes or fees for foreign buyers are increasing in number. However, the impact on the market of such measures is largely dependent on market fundamentals and where each market is in relation to its property market cycle."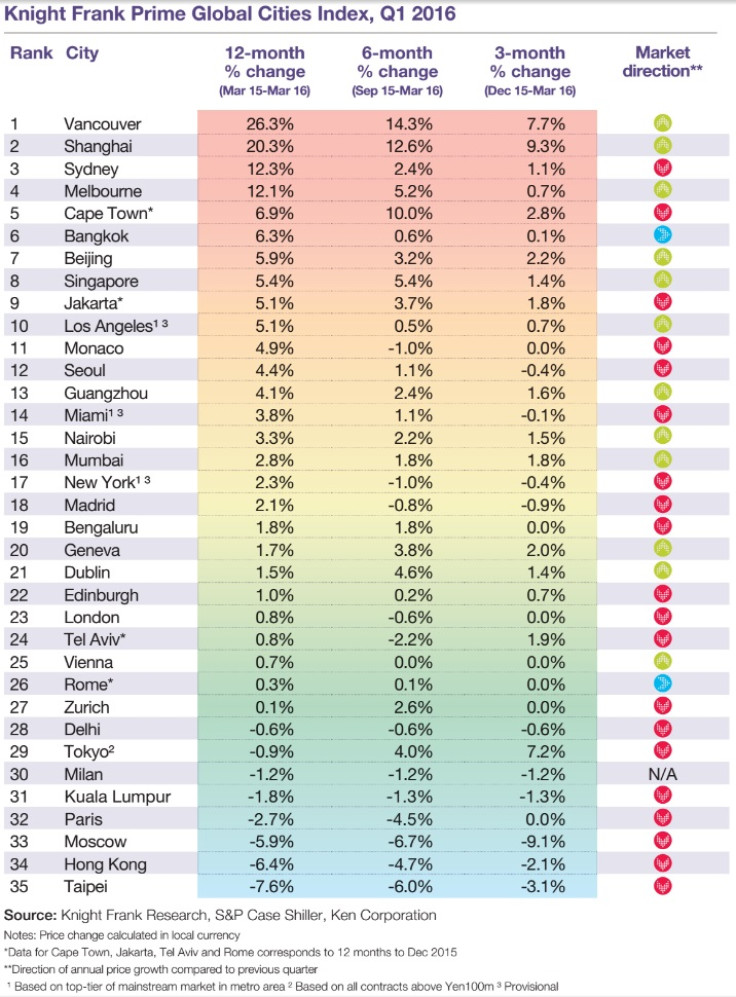 © Copyright IBTimes 2023. All rights reserved.