Any true crime fan will credit This American Life's podcast, Serial, with pioneering a new era of real-life murder mystery. Sarah Koenig and her team impeccably mastered the art of storytelling with their investigation into the murder of Hae Min Lee and conviction of Adnan Syed. However, a new podcast has made its mark in the true crime realm. Up And Vanished expertly draws inspiration from Serial while creating its own lane of compelling storytelling – and, similar to its predecessor, has helped crack the case.
Hosted by filmmaker Payne Lindsey, Up And Vanished delves into the initially missing person case of Tara Grinstead, a 30-year-old former beauty queen and school teacher who disappeared from her home in Ocilla, Georgia on 23 October 2005. Grinstead's disappearance is one of the most highly-profiled in the state of Georgia but, despite years of immense local coverage, had failed to produce any concrete evidence as to her whereabouts.
Then in August 2016, Lindsey made the decision to launch his own podcast aiming to look deeper into Grinstead's case. Inspired by the success of TV documentary The Jinx, Netflix's Making A Murderer and, of course, Serial, Lindsey saw a gap in the true crime market and sought to tell Grinstead's story in his own way.
Payne told IBTimes UK of his decision to start Up And Vanished: "I was on the fence for several months on whether I should do the podcast. But I listened to other true crime podcasts and I didn't like any of them. I couldn't believe people were listening to them and I realised there was a void. Everyone was looking for the next Serial and I didn't think I could be the next Serial."
Podcasts vs police
Fast forward to March 2017, just seven months after Lindsey launched Up And Vanished, the Georgia Bureau Of Investigation (GBI) announced the biggest breakthrough in the Grinstead case to date. Two arrests were made – that of Ryan Alexander Duke and later, Bo Dukes, who have no relation to one another. Duke, 33, was a former student of Grinstead's and is indicted on six counts, including malice murder, felony murder and aggravated assault. Dukes, 32, was arrested for allegedly helping to "conceal and destroy" Grinstead's body.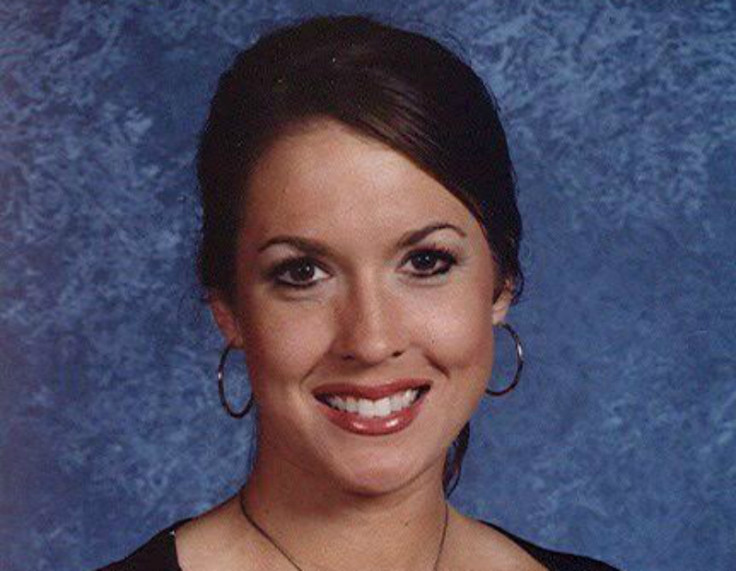 In a statement, the Ocilla police thanked the media for their contribution to the investigation over the last 12 years but made no mention directly of Up And Vanished. Lindsey does not feel slighted about this: "Honestly, I was surprised that they even mentioned the media like they did. In general, I don't really see them handing out credit to somebody else for solving it when they were supposed to solve it. But I didn't feel any negative feelings towards it. Regardless of what Up And Vanished did there were other shows and tons of media on this case over the years that did help keep it alive."
Power of podcasts
It is undoubtedly no coincidence that, after a decade which produced few leads, the Grinstead case experienced a major development as Up And Vanished grew in popularity. Do true crime podcasts and other formats hold more power than the police? Lindsey says: "Respectfully, the authorities have a power that you and I do not have, which is the power to arrest somebody and be a part of the justice system."
He says: "All we can really do is be the whistleblowers and uncover some things. The difference is, the advantage I may have would be people talking to me versus talking to the police officers. A lot of people are scared of the police and you've seen what happens here in America sometimes, so you can see why people would [feel like that]."
Lindsey admits that he previously had no suspicions of Duke and Dukes' possible involvement in Grinstead's murder during his year-long investigation but the pair were loosely on his radar. Over several months, Lindsey has interviewed dozens of locals who knew Grinstead and, since the arrests were made, spoken to others who had heard rumours relating to Duke and Dukes' involvement as well as the whereabouts of Grinstead's remains.
While it is positive that members of the public feel comfortable sharing their possible knowledge of the crime with Lindsey now, it can be considered alarming that the police may not have been privy to this information until after the arrests were made. Lindsey agrees: "It's definitely troublesome. That's not what you want to hear and I think it's a huge deal... It's unfortunate for those people to know there may have been an opportunity to solve this thing years ago and no one would have had to endure what they have had to for 12 years."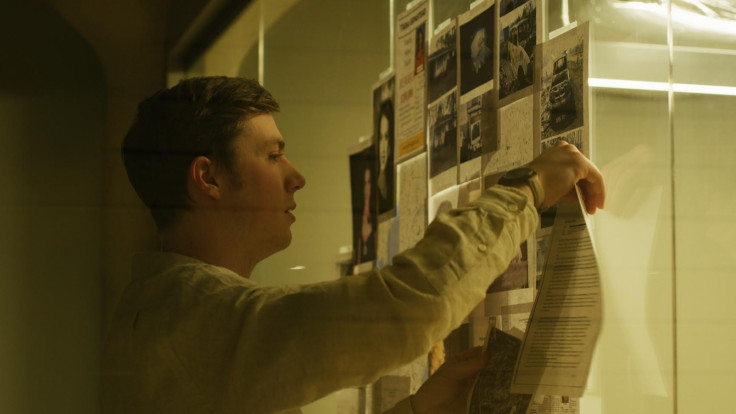 True crime overload?
Up And Vanished is proof that podcasts have the potential to make a real difference in police investigations. However, the true crime genre often comes under fire for bordering on voyeurism. Recent documentaries on OJ Simpson and the murder of six-year-old beauty queen JonBenet Ramsey have prompted many to question the ethics of using real-life murders as the basis for entertainment.
Addressing the criticism, Lindsey says: "It's all about the presentation. With any form of media you're [consuming], it's ultimately some form of entertainment. There's a grey area in the storytelling aspect of true crime and the respectability of everybody you're talking about... It's not about sensationalising something. Why should my podcast about Tara Grinstead not be the same level of quality in production and storytelling as some story that's not even true? When it's captivating, you can make a difference and build a following. That's what drives me."
Thanks to the success of season one, which has just aired its 16th episode, Up And Vanished will return for a second season focusing on a new case. Lindsey will continue to provide updates on the Grinstead case when notable developments occur.
Even with all its commercial success, the heart of Up And Vanished will remain Lindsey's quest for the truth and resolution for the victims' families. The host unapologetically states: "I didn't do this to become famous. The reason I did it was to make an impact and be a part of something big."
Listen to episodes of Up And Vanished: