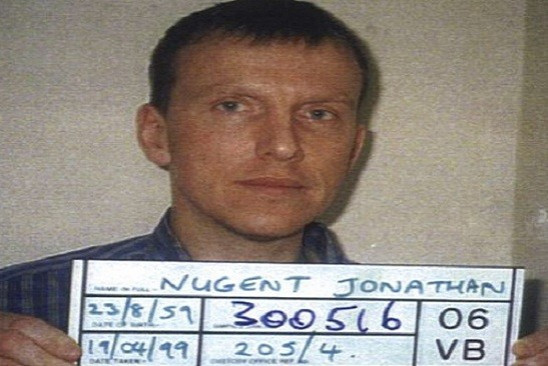 A computer dealer who took part in a string of financial crimes and fled Britain to escape a fraud conviction has been jailed.
Jonathan Nugent, 53, spent 12 years in the United States using fake paperwork and invoices to illegally claw back millions in VAT repayments.
The dirty money he made from his California bolthole was stashed in shadowy offshore bank accounts. Prosecutors said he had amassed £22m.
Nugent went on the run when the UK taxman went after him in 1998 for his role in a VAT-dodging conspiracy which saw computer parts brought into the UK via Ireland and Hong Kong. That scam netted him £5.5m.
It took place while Nugent was a director of Clear Technology Ltd, based in Warrington, Cheshire. But when he was charged with cheating the public coffers, Nugent fled Britain for America.
He was one of the UK's most wanted men and was on the Revenue & Customs' first Most Wanted list.
That led to a partnership between British and US authorities which saw Nugent deported to Ireland on immigration offences. Then he was hauled into the dock in Britain on an extradition warrant.
A judge at Manchester Crown Court jailed Nugent for four years and six months for cheating the public revenue.
Mike O'Grady, HMRC assistant director of criminal investigation, said: "Today's sentence demonstrates that we do not forget or give up on tax fraud cases, whatever the time lapse from offence to capture.
"We strongly suspect that Nugent left the UK on an Irish passport, which he'd originally obtained as soon as his co-conspirators were arrested, and flew with his family to the USA via Eire.
"Once we had located him, the American authorities were able to use visa violations to deport him quickly so that we could enforce the arrest warrant."