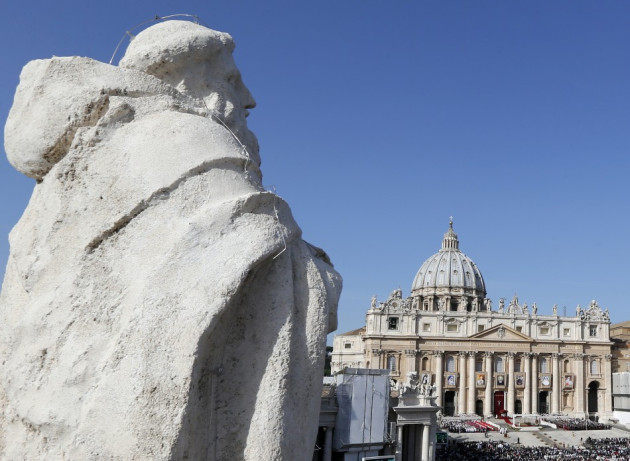 The Pope's computer expert went on trial as the Vatican continued its action to silence embarrassing leaks of power struggles inside the holy city.
In a secretive courtroom, open only to selected journalists, and from which TV cameras were banned, Claudio Sciarpelletti, 48, faced accusations of aiding and abetting the Pope's jailed former butler, Paolo Gabriele, who claimed he passed on documents in order to expose "evil" inside the Vatican.
In-fighting and corruption were alleged in the leaked files from the city state within Italy, which appeared to validate the axiom that the ship of State is the only ship which leaks from the top.
A Vatican court heard police found a sealed envelope marked 'personal' for Gabriele, inside Sciarpelleti's desk at the secretive Secretariat of State where he worked. He claimed it was given to him by the former butler. But later, he said it was handed to him by person W and then X.
His accounts were labelled "wavering and contradictory," after claiming initially he only knew Gabriele via work, and then that the pair shared a relationship which stretched back to their childhood.
Expected to appear in the witness box at the trial is Gabriele, who was jailed for 18 months at a previous trial.
Supporters painted Sciarpelleti as a minor player in the leaks scandal, which caused red faces inside the Vatican by shedding light on internal politics, usually hidden from the Catholic Church's world congregation numbering almost 2 billion.
If convicted, Sciarpelleti faces up to one year in prison, after prosecutors dropped plans pressing for him to face more serious charges, including violations of state secrets.