A self-proclaimed activist who goes by the social media name "Mythical Mia" raided a rabbit farm in Spain with a group of other vegan activists. The British activist based in Spain shared a video where she claimed that the rabbit farmers chased the activists and shot at them. Mia celebrated the rescue of 16 rabbits, but a Spanish newspaper later revealed that the raid led to the deaths of over 100 rabbits.
Mia shared a video on her Instagram page where she had blood on her face and she claimed that the police had not done anything to protect the activists. In the video, she also shows the shattered window of the vehicle she was in. The video caption narrated how the farmers chased the activists and even shot at their cars. At the end of the caption she writes: "Despite everything, I am just happy that those 16 lives are free from harm. They make everything worth it."
However, Spanish newspaper La Vanguardia bursts the activist's bubble by reporting the aftermath of the illegal raid.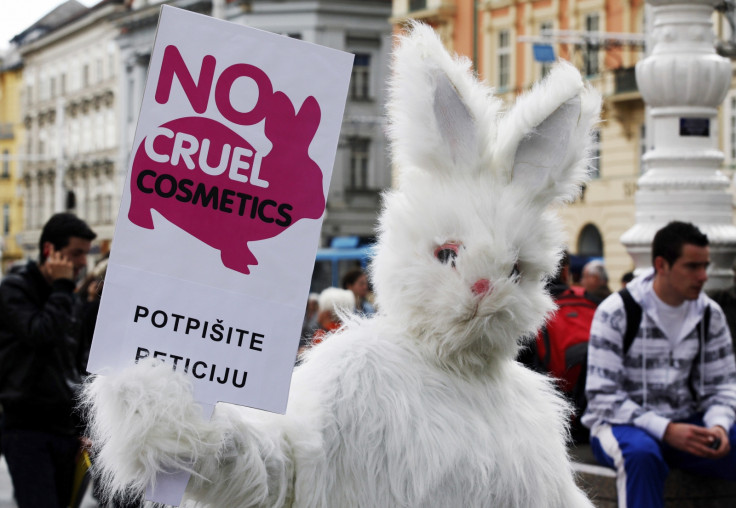 The activists raided rabbit farms located near Osono, Spain. 14 out of the 16 rabbits picked up by Mia were either pregnant or nursing mothers. Not only did Mia's group leave newborn rabbits without a mother, but their violent break-in also resulted in the deaths of five pregnant rabbits. Many rabbits died of spine injuries. Some pregnant rabbits miscarried due to the stress caused by the attack.
More than 90 suckling rabbits were left without mothers since the activists either took them away or caused their death. The farm chose to euthanise the baby rabbits since they would not be able to hand-raise so many babies together.
The farm had over 3,000 rabbits, out of which 700 were about to give birth in a few days. Mia shared an update where she admitted that she had left thousands of rabbits behind. What she did not admit was that at least a hundred newborn rabbits died due to their militant activism.