'Sexy revenge body': Hot felon Jeremy Meeks' wife Melissa flaunts booty in tiny bikini
This comes after Meeks cheated on his wife with billionaire heiress Chloe Green.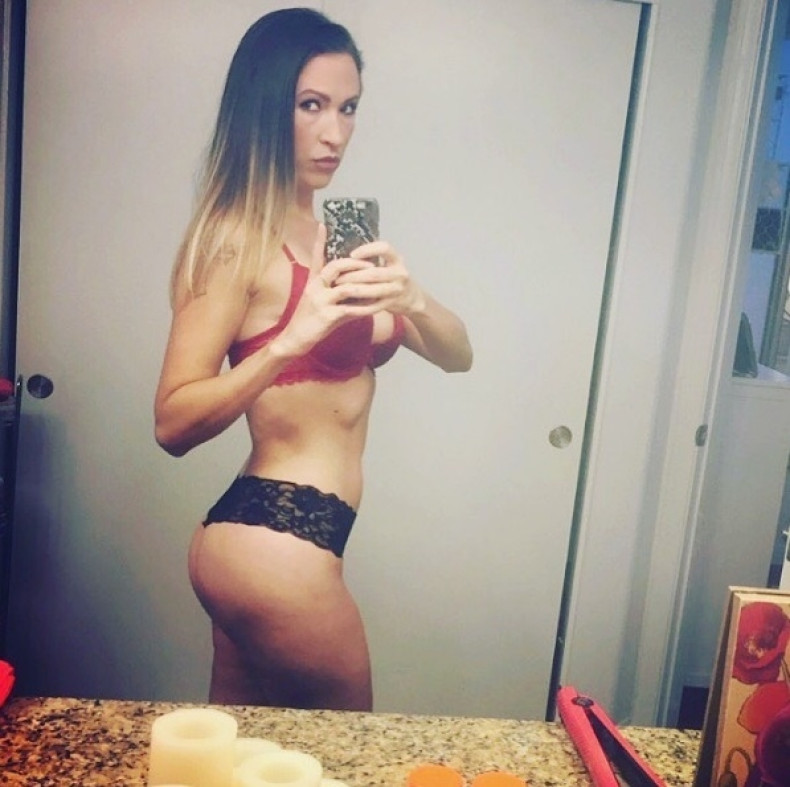 Hot felon Jeremy Meeks shocked his fans in June this year after he expressed his love for British billionaire Sir Philip Green's daughter, Chloe Green as they continued their steamy summer romance in Barbados leaving his wife Melissa furious and heartbroken at home.
However, the mother-of-three has stunned social media with the latest mirror selfie flaunting her sizzling bikini body. In the racy photo, she poses against the mirror while wearing a black thong and maroon bra exposing extreme cleavage and toned booty.
While posing for the sexy picture the nurse looks at the camera fiercely. And, this did not go unnoticed by Instagram users who couldn't stop praising her sexy revenge body post split with the felon-turned model. "Your sexy revenge body is looking great. He has no fans anymore, no one likes him because he did you too wrong. No more fame or gigs, will be dropped by all soon, Karma is real," one of Melissa's follower commented
"Wow you look stunning keep up the good work and congrats for being such a strong woman beside very beautiful," a third one praised the never say die attitude of Jeremy's ex.
Melissa thanked her fans for their overwhelming support and explained that the picture is her first day of weight training and 'nothing more'. "Thanks for all the feedback! Just for the record, this post is about MY day 1 weight training. Nothing more nothing less... I'll probably post an update progress pic in 1 mo[month]."
In June, Meeks packed some serious PDAs with heiress Chloe as they frolicked through Barbados while showing ample amount of skin on the sandy beaches. Like everyone else, Melissa came to know about their affair from the duo's social media account.
However, she remained composed and is now brushing off the cheating controversies working on her stunning physique. And according to Melissa, the image is just the beginning. But some of her followers are advising her against flaunting her body on social media just to tease her husband.
" Don't lower yourself by showing people what he's missing. You don't need to do it. You are using the training excuse to put yourself out there. It's obvious and sad. You are better than this," one follower said. Another added: "You are good enough as you are and you are indeed a beautiful soul so no need to pose nude on the internet. You are winning!"