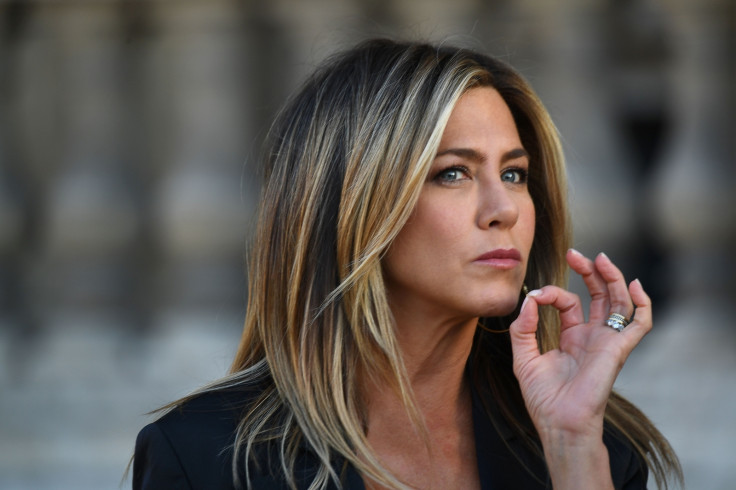 Jennifer Aniston has had enough of the pregnancy rumours surrounding her. The actress has spoken out about tabloid culture over the past few weeks, and in a recent interview, Aniston again addressed her frustration with the media's obsession about her pregnancy and body shaming.
During the interview with Glamour, the 48-year-old actress was asked which word or phrase she would like to ban from the tabloids. She answered: "About me, specifically? Too many, I can't choose. I would say, I think the best one would be a picture of me with a hand over my stomach, saying "Finally Pregnant!"
In the past, the former Friends actress has been subjected to numerous speculations regarding her pregnancy. Aniston was livid after a series of pictures from her vacation was released by tabloids showing an 'apparent baby bump' and claiming that she is finally pregnant.
"I mean, it's like they take a picture of you and create this story. If your body is in a normal moment of having had a bite or two, or you're having a moment of bloat, then there's arrows circled around your stomach, telling you that you're pregnant. And it's like, actually no, it's just my body. Not that it's any of your business, to begin with. Having a child, as we know, is no one's business except the couple or individual that's going through it," she expressed her disgust over body-shaming.
The actress recently wrote an Op-Ed in the Huffington Post to slam the paparazzi. According to Aniston, pregnancy is a very private affair and it is a breach of privacy every time the media tries to sensationalize it.
She told Glamour: "My ideas of what a happy life and fulfilled life are might be different from other people's. I think it's to each their own. Nobody's right to judge someone else's choices. No one knows what's going on beyond the four walls of your home, of these people who are having or not having children. It's a very sensitive area to go to, especially. It's sensitive to me."