Venezuelan President Nicolas Maduro has named a military general, who was indicted by the US for abetting cocaine trafficking, as his new interior minister. General Nestor Reverol was reported to be the highest-ranking official from the South American country to be officially accused by the US for a drug crime.
This announcement by Maduro regarding his cabinet reshuffle, which was announced on Tuesday (2 August) on his weekly 'In Contact With Maduro' show, might add more tension to the already strained ties with the US.
The newly-named minister was a former head of both the anti-narcotics agency and National Guard troop. Only on Monday (1 August) the American prosecutors formally charged him and another official for abetting drug trafficking, Reuters reported.
Maduro said he would offer all his support to Reverol as "he has been attacked by the US empire". He added: "As interior minister, he broke the world record for capturing traffickers, that is why they want to make him pay, the DEA [Drug Enforcement Agency] and all the US drug mafias. That's why I have named this brave, combative, experienced man."
The US indicted the military general and other official, Edylberto Molina, for allegedly alerting the drug mafias over police raids by taking payments from them during the period between 2008 and 2010. The charges also included the Venezuelans for foiling investigations and arranging the release of suspects, their cash and drugs.
However, Reverol had denied the allegations against him by Washington. The Venezuela's government, too, accused the charges saying they are part of an international smear campaign.
Fifty-one-year old Reverol had earlier served as interior minister under Maduro's predecessor Hugo Chavez.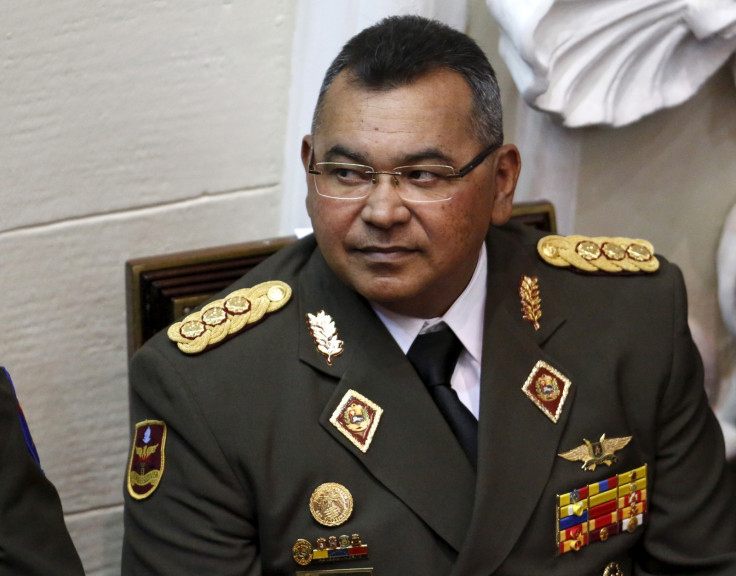 In another major surprise move, Maduro removed his top economy and industry minister, Miguel Perez, from the cabinet, who was considered to be a potential reformer in the socialist government. The decisions are said to likely disappoint the critics and opposition who have been pushing to bring in changes to some planks of the state-led economic model and to mainly get the currency movement out of Maduro's control.
"I told him to rest for five or six days, I have given him a new mission, we will announce it soon," the news agency quoted Maduro as saying about Perez.
The vice minister for industry, Carlos Faria was named to the post replacing Perez.