Venezuela, Argentina, South Africa, Greece and Ukraine are the world's top 5 miserable economies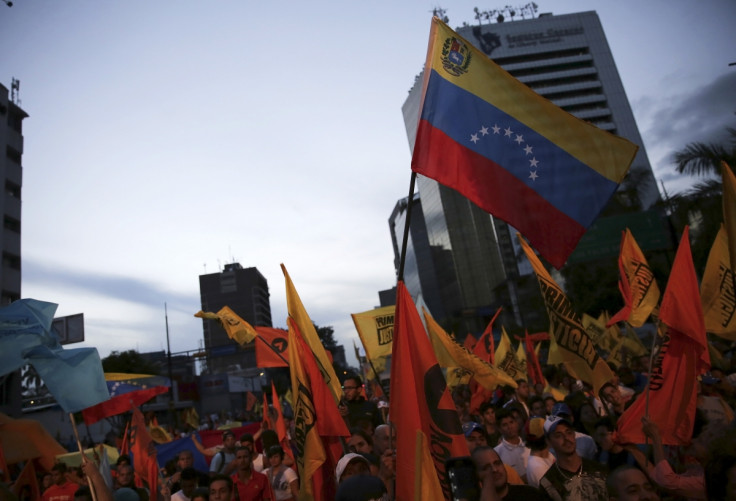 According to Bloomberg's 2016 misery index, Venezuela has been named the world's most miserable economy. This makes it second time in a row for the country, which topped the list in 2015 as well. Argentina and South Africa came in second and third respectively, among the 63 countries that were ranked.
Bloomberg ranked the countries on the basis of a score that was derived by adding a country's jobless rate and inflation. According to this long-standing calculation, a higher score implied more misery in the economy of that particular country.
Venezuela scored a high of 159.7, thanks to its annual average inflation rate of 98.3% for 2015, along with 6.8% unemployment. The recent oil price crisis was to blame as this commodity makes up for 95% of the country's exports. Adding to its woes of declining revenues was the foreign bond payments of about $10bn (£6.9bn, €8.9bn) that Venezuela owes.
Although Venezuela has been declared to be in an "economic emergency" by President Nicolas Maduro, the country's new economic minister has argued that there was no price growth in "real life".
While price of crude at pumps in Venezuela is the cheapest in the world, prices of everyday essentials and luxury items are increasing. A dinner for two at a nice restaurant could be more than a month's salary at minimum wage, according to Bloomberg.
While Venezuela and Argentina have a huge problem of tackling inflation, the other three countries in the top five list, namely, South Africa, Greece and Ukraine face an uphill task of stopping unemployment from deepening.
Meanwhile, the United States ranked 51st with a misery index of 6.4, while UK, which has been tipped to become the world's fourth-largest economy in the 2030s, ranked 54<sup>th with an index score of 6.2. Thailand, however, ranked the last with an index of just 2.2, implying it is the least miserable country in the world.
The misery index for all 63 countries is listed below: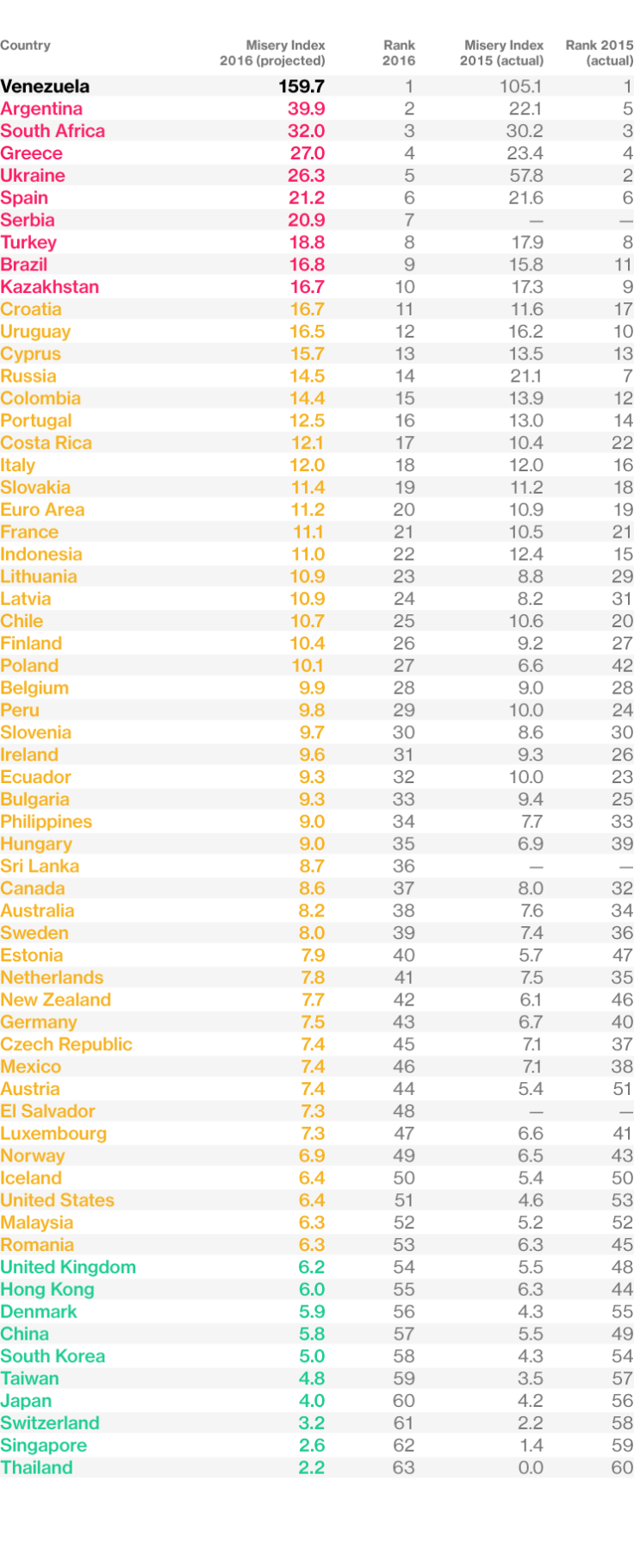 © Copyright IBTimes 2023. All rights reserved.