A journalist in Venezuela – Braulio Jatar – has reportedly been arrested for publicising the protest against the country's President Nicolas Maduro. He has been charged with money laundering, his family and rights group have said.
Thousands of Venezuelans took to the street to demonstrate against Maduro's government, which is being accused of the economic and political turmoil leading to acute shortage of food and aid supplies in the OPEC (Organization of the Petroleum Exporting Countries) nation.
Jatar (58), who is also a prominent lawyer, was charged on Margarita Island on Monday (5 September). According to his family, he was arrested on Saturday (3 September) when he was on his way to work to host his regular morning radio show, Reuters reported. Police allege they found him with a suitcase full of cash.
His family did not know about his whereabouts for a couple of hours until an intelligence official visited his family home for a search, his sister Ana Julia Jatar said.
Along with him more than 30 people were also detained in Margarita, however, they were released later except Jatar.
Chile-born Jatar has the Foreign Minister Heraldo Munoz's concern and support who said: "As a Chilean, he has the right to be protected by the state of Chile and we will take all the steps necessary on his behalf."
The opposition of Maduro's socialist party has been aggressive on their campaign demanding a referendum to oust Maduro from the leadership. He has been named as responsible for the economic collapse, with experts warning it could shrink further by 10%. This could leave the oil-rich country at 700% inflation.
However, the government has been accusing the opposition of trying to mount a coup against Maduro.
Nearly 30 protesters were jailed, out of 163 who were detained for taking part in the demonstration on 1 September in the capital Caracas. According to Penal Forum -a local rights group - five of them have been legally charged.
Jatar's sister confirmed money laundering charges pressed against the journalist and that she was informed he would remain in detention for the time being, Reuters reported.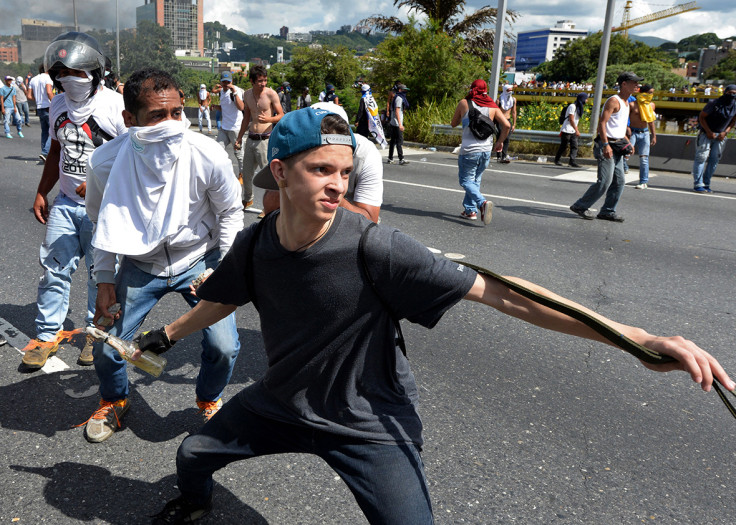 The news agency said the Ministry of Information was not available for a comment. Some government officials have reportedly claimed the videos from the protest were "manipulated by pro-opposition media.