Venezuela: Anti-government demonstrators clash with Maduro supporters during rally
Thousands filled the streets of Caracas in the biggest show of force the country has seen in years.
As Venezuela continues to be mired in an economic crisis, thousands of pro and anti-government demonstrators flooded the streets of Caracas in the biggest show of force that the country has seen in years.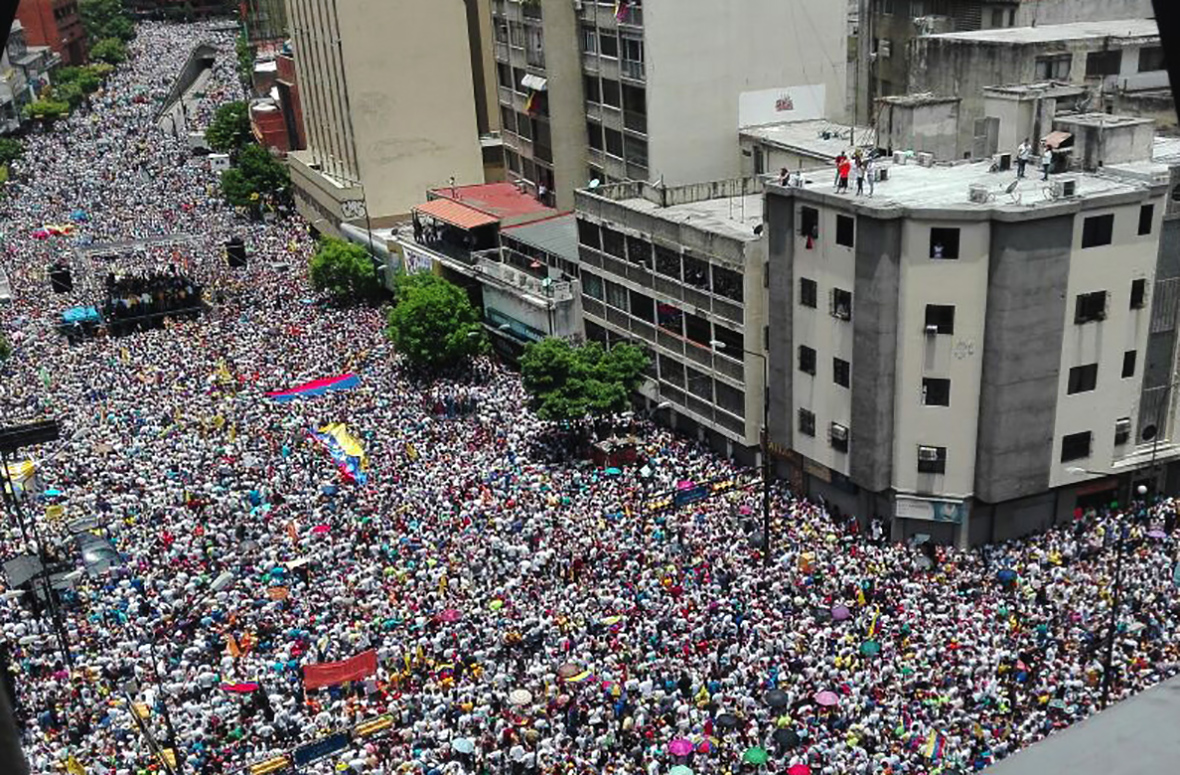 In what has been called "The Taking of Caracas" supporters of the opposition coalition, the Democratic Unity Roundtable (MUD) filled dozens of areas within the capital, pressuring electoral authorities to allow a recall referendum against President Nicholas Maduro this year. Carrying Venezuelan flags while chanting "It's going to fall, it's going to fall, the government is going to fall" protesters marched in their hundreds of thousands through the streets, with many clashing with riot police and pro-government demonstrators.
"In all these years of my life, I have never seen such an [economic] crisis," Catalina, an opposition supporter, told Reuters. Olga, another opposition supporter, emphasised the fact that the worsening economy was causing people to suffer. "Of course, something needs to be done, because people are starving. There are children starving, sick people with no medicines, and they are dying because of this. Something must be done, because we are in deep trouble," said Olga, another opposition supporter.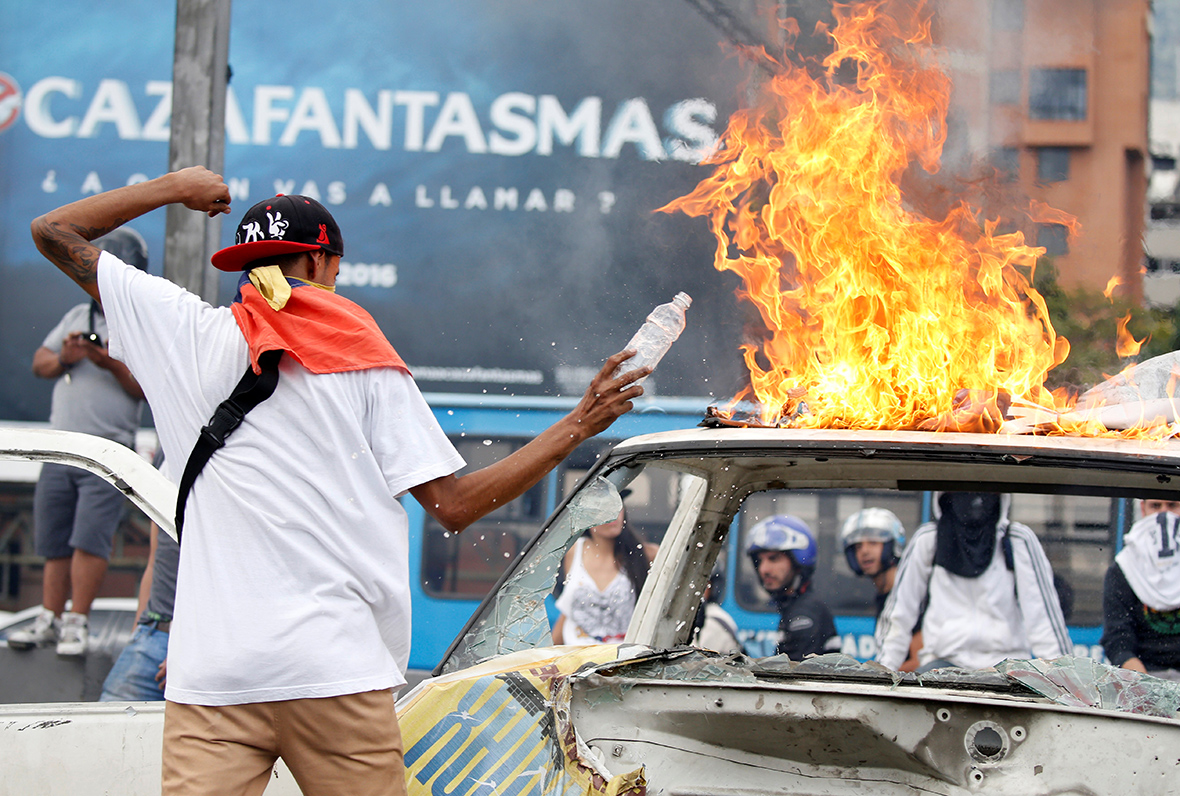 Security personal were stationed throughout the city, to ensure that both sets of demonstrations were peaceful. Tear gas was fired, and many were detained. Meanwhile, pro-government supporters, mostly wearing red, the colour of the ruling United Socialist Party of Venezuela (PSUV) carried flags which called for "peace" while denouncing the "coup".
Maduro, who attended a much smaller rally comprising of state workers and hard-line supporters, said that opponents are plotting a coup such as the one that briefly toppled his late predecessor Hugo Chavez in 2002. "Today we've defeated a coup attempt that sought to fill Venezuela and Caracas with violence and death," Maduro told his supporters. "We're still looking for several criminals that paid to massacre the people." He did not provide any details about the accusations.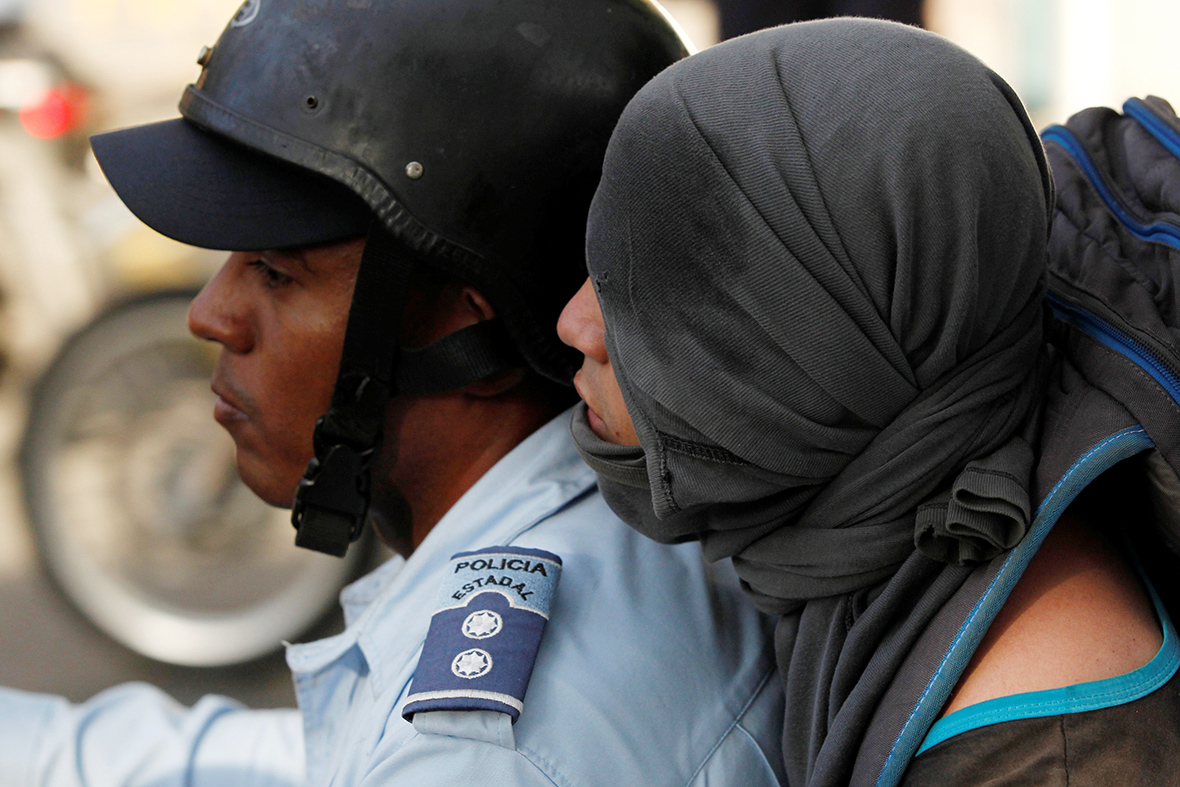 Yet despite the opposition staging at least half a dozen marches this year, many of which have ended in violence, they posed no risk to Maduro's ruling. Electoral authorities have yet to set the date for the next stage of the complex process, in which the opposition must collect 4 million signatures over three days, with a referendum vote scheduled only once the signatures are validated.