Venezuela and Colombia agree to reopen border partially after a year
Venezuelan President Maduro had closed the border in August 2015 in order to control smuggling.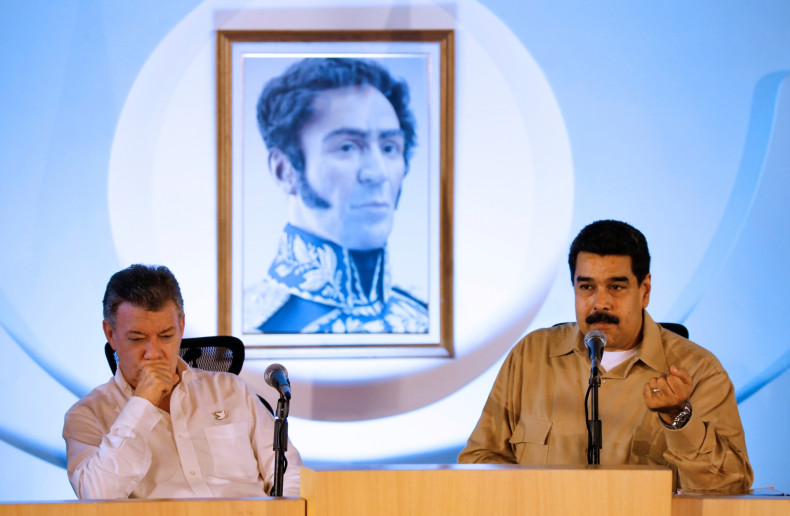 Venezuela and Colombia have agreed to partially reopen their border. This comes after Venezuelan President Nicolas Maduro and Colombian President Juan Manuel Santos met in the Venezuelan city of Puerto Ordaz on Thursday (11 August) to discuss the matter. The duo agreed to begin the process from 13 August.
Following the decision, officials will now open five border checkpoints for pedestrians from 6 a.m. to 9 p.m. each day. The border was closed on the orders of President Maduro in August 2015, who had then said that Colombian paramilitaries and smuggling gangs had infiltrated the area hence the measure taken was important for security. "Let's bet on the success of this new opening of the frontier in peace. We are on the threshold of being able to give an example of good bilateral relations," Venezuelan president said on Thursday.
During the meeting, the presidents also mentioned that pedestrians with valid papers will only be allowed to cross the 1,378-mile border at five border points during the day. However, borders will be closed at night.
Speaking on the opening of the border, Colombian President Santos said, "We are going to open it in a gradual way. It will be a provisional reopening for the period that we are learning what works."
Earlier in July, The Venezuelan government opened its common border with Colombia two times to allow thousands of nationals to buy food and medicines.
The Venezuelan economy has been severely hit because of the sudden decline in oil prices, which has led President Maduro to declare a state of emergency in May. The Latin American country has the world's highest inflation rate at 180%.