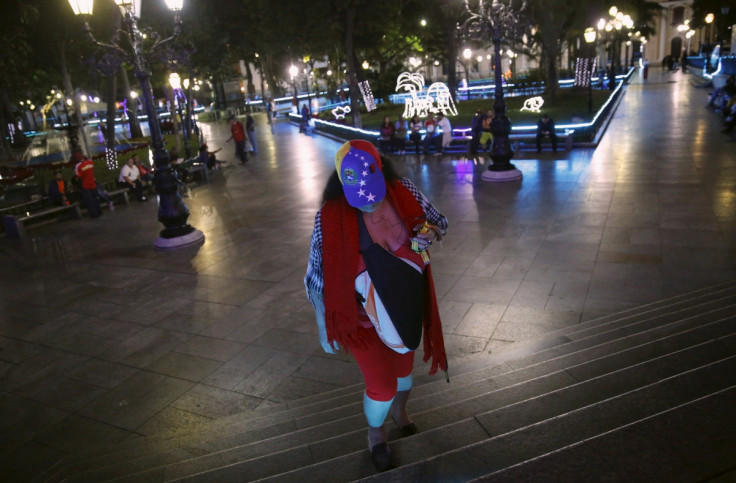 In a blow to the ruling socialist government led by the PSUV and President Nicolas Maduro in Venezuela, the MUD opposition coalition has secured a simple majority in the National Assembly. Official results of the election held on Sunday, 6 December, show the Democratic Unity Roundtable (MUD) has won 99 seats.
This victory unseats the ruling socialist party from its 17-year majority rule in the National Assembly. The governing alliance Great Patriotic Pole (GPP) led by PSUV, secured 46 seats. Of the 167 assembly seats contested, the results for 22 seats are yet to be announced.
"We totally believe in the people, today has been a big demonstration of peace ... we congratulate the people of Venezuela for this day where Venezuelans made their decision on their representatives to the national assembly," said Tibisay Lucena, the chief of the election commission.
Venezuela's electoral authority said there was 74% voter turnout in the election after the polling time was extended by an hour, angering the opposition. The polling was largely peaceful and no violence was reported. About 19 million people were eligible to vote.
"The results are as we expected. Venezuela won. With great humility, serenity and maturity we accept what the people decided," former presidential candidate Henrique Capriles, who is a key opposition figure, wrote on Twitter.
The opposition's win could significantly alter the balance of power in Venezuelan politics as it would provide a platform for them to formally challenge Maduro, the political heir of Hugo Chavez.
"I always used to support the government, but not any more. I feel let down. I want my kids to grow up in a safe place, in a pretty country," 37-year-old voter, Gabriela Leon, told the New York Times.
Nevertheless, pro-government institutions such as courts and the electoral council would remain out of the reach of the opposition if they do not secure a two thirds majority. But, with the simple majority they can influence the country's budget and also lobby for the release of several high-profile anti-government activists. The oil-rich Latin American country is battling high inflation and a sluggish economy, casting a shadow over Maduro's socialist rule.
More about Venezuela