The president of Venezuela, Nicolas Maduro, has said the price of oil in the world should have a base of $70 per barrel to ensure greater stability. On Thursday (15 October), during a meeting with workers of Sidor, the biggest Venezuelan steel corporation, he said he was "doing everything to save the price and the stability of our oil".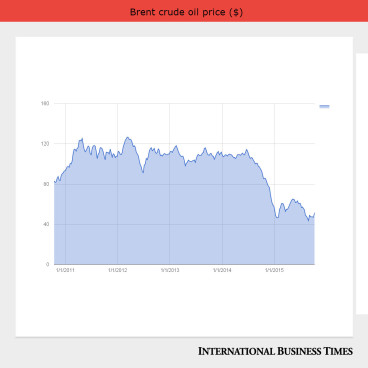 The comments come as falling crude prices in Venezuela have hindered any progress done from an economic standpoint. On 15 October, Brent crude fell by almost 1% to $48.71, as benchmark prices struggle to stay above the $50 mark.
The slide was largely caused news that the UK's oil stock pile is growing again, signalling a further increase in supply, which is not met by a higher demand.
The Venezuelan minister of energy and petroleum, Eulogio del Pino, will attend a meeting to address the stabilisation of oil prices in Austria on 21 October, along with member nations of the Organization of Petroleum Exporting Countries (OPEC) and non-OPEC countries, including Russia.
However, Opec has continuously refused to take the initiative to pump up the oil price, like limiting supply by its member states. The introduction of a $70 oil floor seems unlikely, although some analysts have said a move by Opec is expected. The organisation is more likely to introduce a price band, which should offer guidance, rather than a rule.
Meanwhile, another key meeting is taking place for the oil giants. From 30 November to 11 December, the United Nations Climate Change Conference is taking place in Paris. Ahead of the event, oil bosses from around Europe have pledged their dedication to battling global warming.
In an attempt to battle the "villain" image of oil companies in the climate change debate, European, Saudi and Mexican oil chiefs are claiming in a news conference that the oil industry is playing its part.