The US has made-up drug trafficking case against the two nephews of the Venezuelan first lady Cilia Flores, the country's President Nicolas Maduro has alleged on Friday (25 November). He said the case was an "imperialist attack" against his wife.
The two nephews of Flores – Efrain Campo (30) and Francisco Flores (31) – face life imprisonment in the US after being convicted in the drugs case. A Manhattan court in New York on 18 November found that the duo were guilty of conspiring to import about 800kg (1,750lb) of cocaine into the US in 2015.
Maduro rejected the charges against his wife's nephews during a rally in the capital Caracas and asked a crowd of supporters: "Do you think it was a coincidence that the imperialists fabricated a case whose sole objective was to attack the first lady, the first combatant, the president's wife?"
"Enough of attacks against revolutionary women, including my wife Cilia Flores!" he added.
Flores is a high profile politician, who served as the president of the National Assembly of Venezuela from 2006 to 2011. She is now serving as the deputy of the assembly.
Her nephews were arrested by undercover agents in Haiti in November 2015 after a sting operation was done by the US Drug Enforcement Agency (DEA) with the help of informant Jose Santos-Pena.
During the trial, a defence lawyer claimed that the operation was totally flawed and based on an unreliable informant. He highlighted that prosecutors using Santos-Pena as their main witness had to rip up his cooperation deal because of his lies.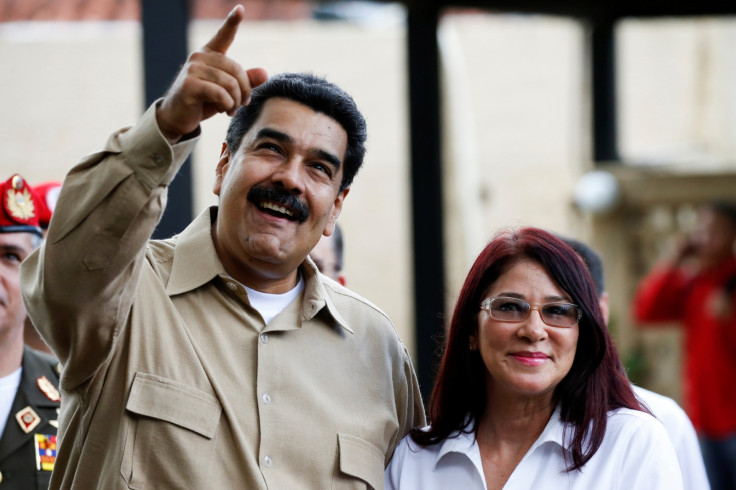 "He lied in your face! You saw a rare thing, a government cooperator gets ripped up in court," attorney David Rody said before the court of law.
On the other hand, assistant US Attorney Brendan Quigley said Flores's nephews "thought they were above the law".
"They thought they could easily make tons of money sending drugs out of the country because, as defendant Flores said, the DEA is not here and the Americans don't come in here. But they were wrong," he added.
The defence lawyers have decided to challenge the court ruling. Meanwhile, the Manhattan federal court judge said that the two convicts would not be punished before March 2017. Sentencing is expected to happen on 7 March.