The 70th Venice International Film Festival 2013 continued on Friday, with screenings of films from around the world and a red carpet gala adding glamour to the proceedings.
One of the highlights of the day was Joe, starring Nicolas Cage. A drama about the relationship between an ex-convict and a 15-year-old boy, the film also features Tye Sheridan, Ronnie Blevens and Heather Kafka.
Cage, 49, was on the red carpet for Joe and was accompanied by his wife, Alice Kim. The two delighted paparazzi by sharing several intimate moments on their way to the Palazzo del Cinema, where Joe was screened.
The Con Air actor married Kim, a former waitress, in 2004, following his divorce from Lisa Marie Presley, the daughter of American rock 'n' roll legend Elvis Presley.
Cage wore a smart black suit for the red carpet and Kim looked graceful in an olive green gown with pleated top.
Check out photos of Nicolas Cage and Alice Kim at the Palazzo del Cinema in Venice, for the 2013 Venice International Film Festival...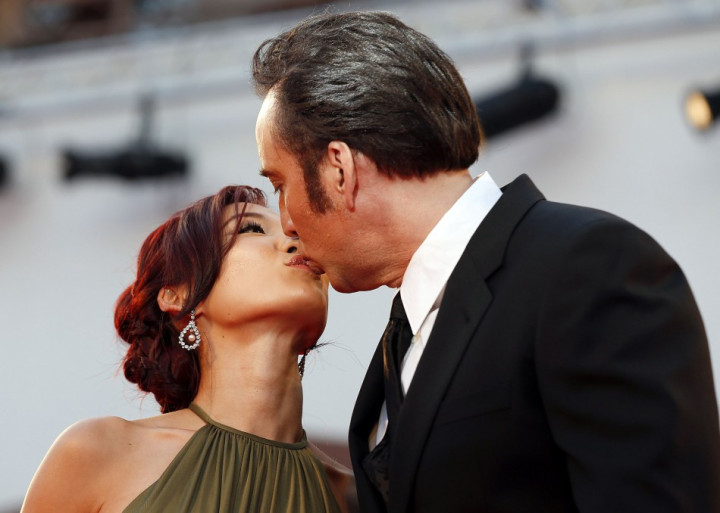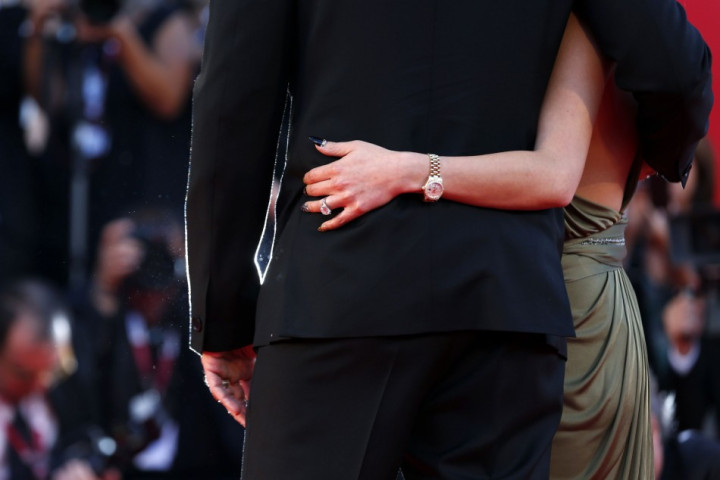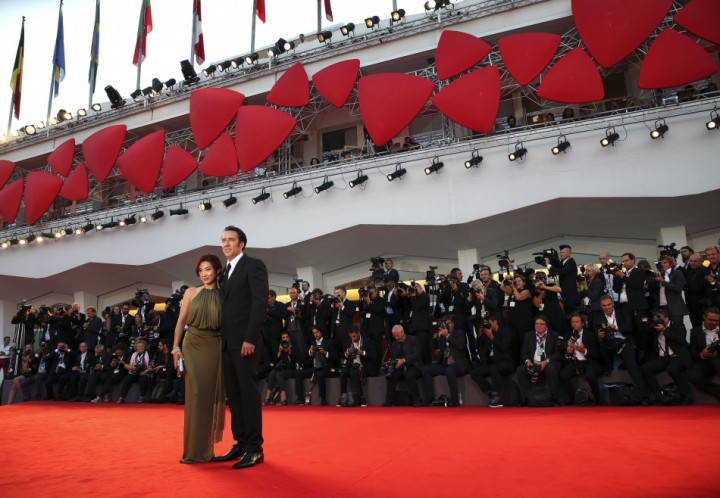 Directed by David Gordon Green, Joe stars Cage in the title role, as Joe Ransom. The film is based on a novel of the same name, by American writer Larry Brown.
"Joe is the story of the last hold-out of the cowboy age, when it was okay to shoot up a bar room, live by your own laws and tell a lady what to do. The world has changed around Joe Ransom and he simply cannot change with it," Green explained.
"What keeps Joe fascinating is our inability to pin him down. He is not one thing but many. He's been to jail, killed men, cried in women's arms and worked hard labour his entire life," he added.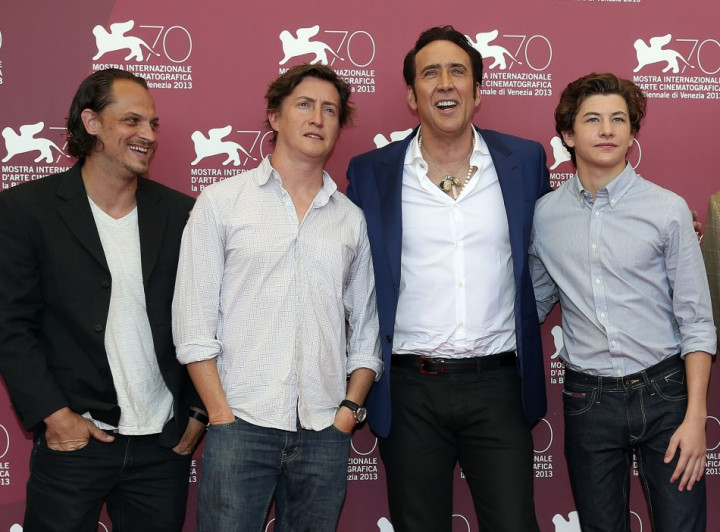 Meanwhile, some of the other films screened on the third day of the 2013 Venice Film Festival included Paul Schrader's The Canyons (starring Lindsay Lohan and American adult film star James Deen, in controversial sex scenes) and Greg McLean's Wolf Creek 2 (starring Phillipe Klaus, Shannon Ashlyn and John Jarratt).
The 70th Venice International Film Festival began with the screening of Gravity, an action/thriller set in deep space and starring George Clooney and Sandra Bullock. The film festival is at Lido in Venice and runs till 7 September.
READ MORE
Troubled Lindsay Lohan fails to show up at Venice movie premiere