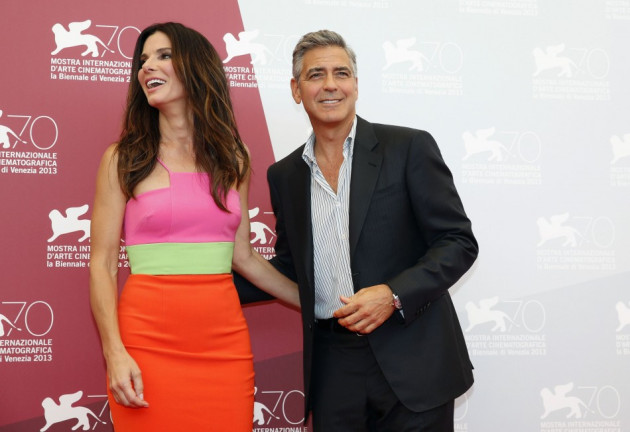 The 70th Venice International Film Festival got off to a spectacular start on 28 August with the screening of the 3D sci-fi space movie Gravity at the Palazzo del Cinema in Lido, Venice.
Directed by Alfonso Cuaròn, Gravity stars George Clooney and Sandra Bullock as astronauts who struggle to survive in a space shuttle damaged in a botched Russian missile shot.
The actors made a grand entry to the opening of the world's oldest film festival during photo call and while walking the red carpet before premiere of their film.
Sandra Bullock donned a bold colour block dress by Australian designer Alex Perry for the photo call. Her parallel pink, green and orange dress gave her a great silhouette while a pair of strappy nude sandals upped her glamorous look.
For the red carpet show, the 49-year-old actress wore yet another bold ensemble – a bright red, off-shoulder evening gown. To make her bold gown stand out more, Sandra Bullock had her hair swept back to a high bun and a pair of drop earrings added to her wooing factor. George Clooney, 52, on the other hand, kept his style sober in a black suit.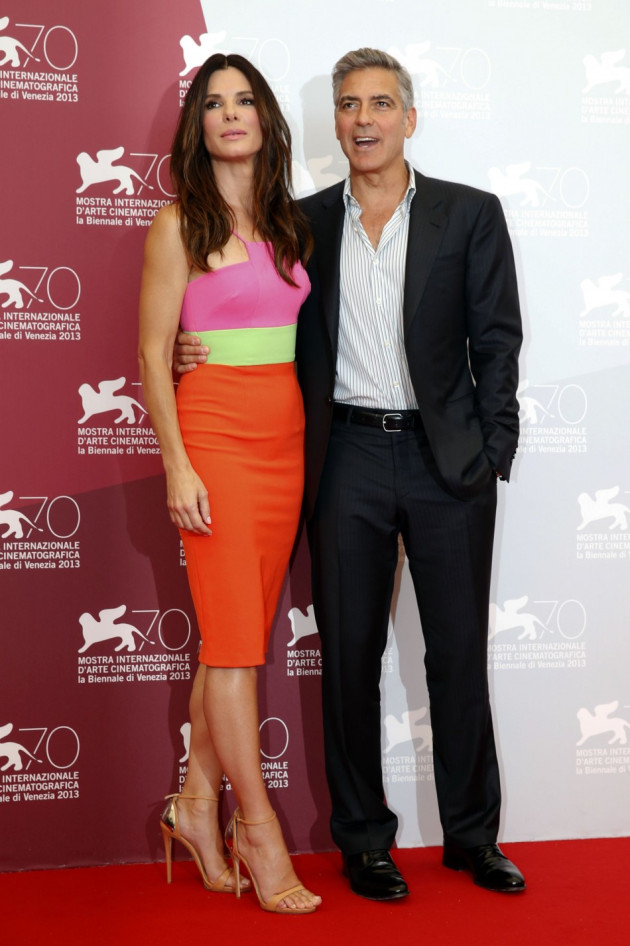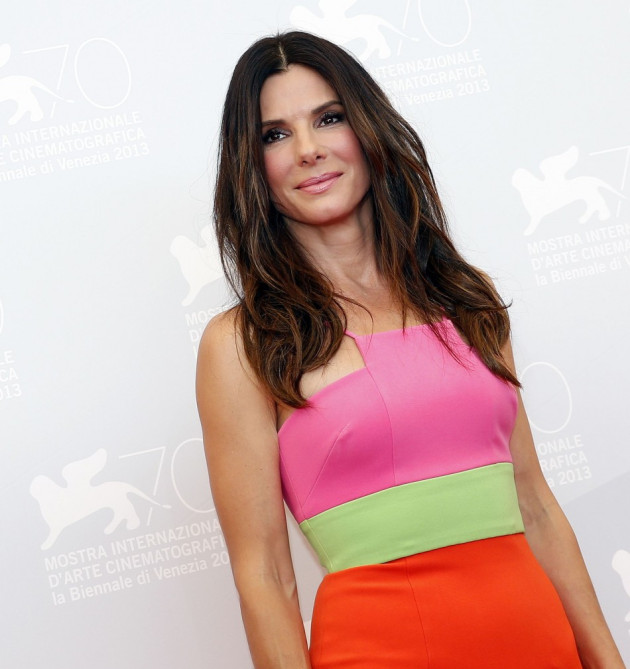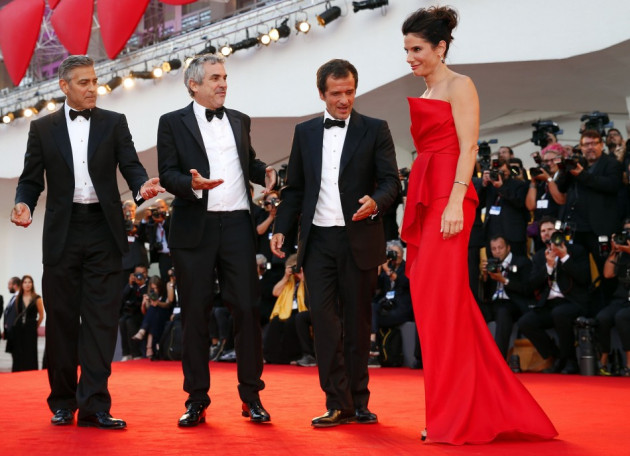 Italian model turned actress Eva Riccobono hosted the inauguration ceremony of the ten-day film festival that runs until 7 September.
The film festival will have screening of about twenty films, including three from Britain and five from the US, from around the world. All these films are in competition for the Golden Lion trophy that will be awarded at the end of the 70th edition of the Venice film festival.