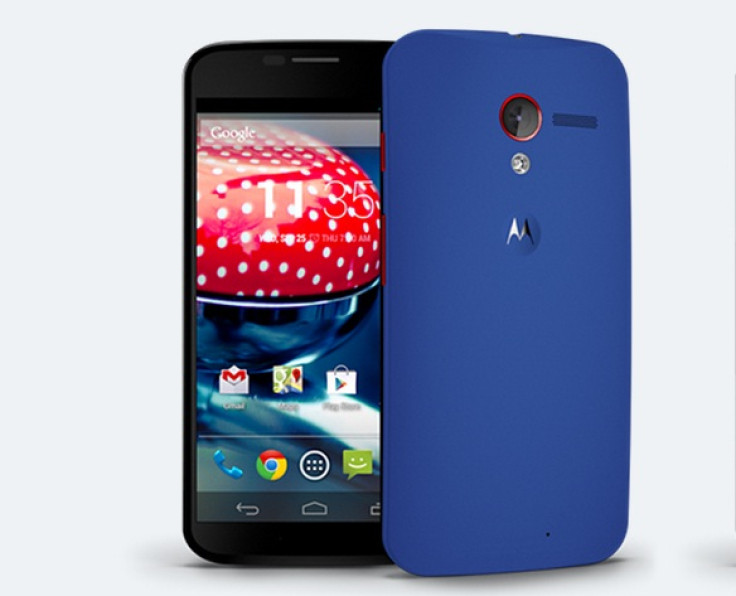 Motorola's first-gen Moto X is now available at reduced prices on eBay US, and customers opting in for the deal get a 16GB manufacturer refurbished Motorola Moto X (2013) for $110.
This unit is a Verizon-driven smartphone, and is confirmed to get the much expected Android 5.0 (Lollipop) OS update shortly.
The original online price of a first-gen Moto X is $199, hence eBay's latest offer, on paper, seems a decent one.
Potential buyers of Moto X (2013) can navigate to eBay, to participate in the latest deal. This initiative also seems to be a limited-time one.
Key technical specifications of first-gen Motorola Moto X (2013)
4.7in IPS AMOLED display protected by Gorilla Glass 3
Android 4.2.2 (Jelly Bean) operating platform out of the box, upgradeable to Android 5.1 (Lollipop)
1.7GHz dual core Qualcomm Snapdragon processor
10MP primary camera
2MP secondary camera
2GB RAM
16/32/64 GB internal storage options to choose from
4G LTE, HSPA, Bluetooth 4.0, Wi-Fi 2.0 and microUSB connectivity
Fixed 2,200 mAh Li-Ion battery.
Apart from Verizon's Moto X (2013) smartphones, Google's popular Nexus Player has also received a price-cut in the US.
Nexus Player can now be purchased for $31.32 which represents a 32% discount from the device's earlier price tag of $67.68 in the US.