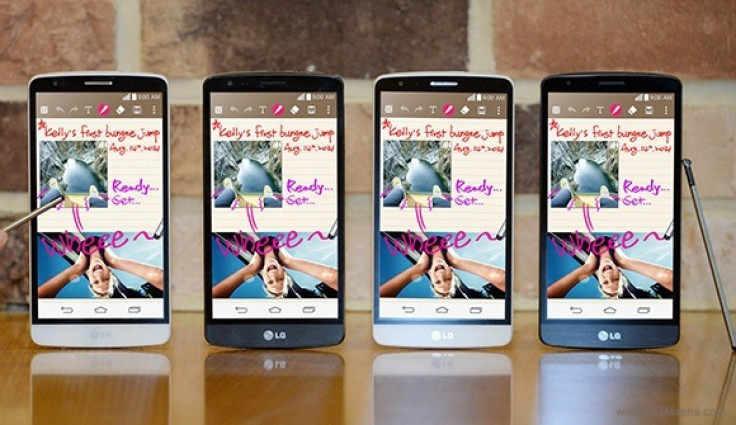 Verizon has started seeding a new over-the-air update to users of LG G3 flagship smartphone having subscribed to its wireless carrier services across the United States.
The latest over-the-air (OTA) update brings about a new functionality, updates various LG apps, while addressing known issues and improving performance/stability of the LG G3 smartphone.
Users of Verizon-driven LG G3 smartphones can update the OTA software version number VS98512B.
The update's enhancements
A major functionality brought about by Verizon's latest software update, for LG G3 users, is the Advanced Calling 1.0 that allows users to seamlessly synchronise LG G3 smartphones with Verizon's 4G-LTE network, and make HD audio and video calls.
HD calls made by LG G3 users will be billed like traditional voice calls by Verizon.
Verizon's latest software update also enhances applications such as Softcard Wallet, MyVerizon mobile, and multiple LG-specific apps such as Contacts, Email, LGBackUp, Camera and the LGLTECall applications.
Summary of features, provided with Advanced Calling 1.0
HD voice
One-way or two-way video calls
Six-way conference calls
Simultaneous voice and 4G LTE data
With the latest update, LG claims to have resolved the issue of Updating message that was earlier displayed when users switched folders within the email application.
­­­­­­­­­­­­­­­­­­­­­­­­­­­­­The new software can also be updated manually.
Manual download and installation of Verizon's VS98512B software update, for LG G3 smartphone users:
Navigate to Menu
Open Settings
Select About Phone > Software Updates
Select Check Now
When download is complete, a screen will appear indicating that your new software is ready to be installed. Tap on Install Now
The device will power off and power back on. A screen will appear stating that the installation has been completed. Tap OK