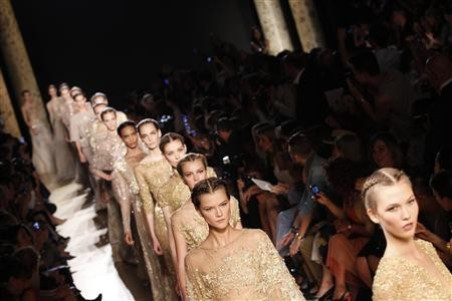 VeryFirstTo, a unique online service offering consumers information on newly launched luxury products and experiences, is preparing for launch.
According to the UK-based company, the members-only service will give its users unprecedented access to fashion, home, technology, leisure and beauty products as well as the latest "must attend" events.
The site, which features Alexander McQueen, Moleskine, Stella McCartney, Eve Lom and Tom Dixon brands, was created by Marcel Knobil, the man behind Superbrands and Cool BrandLeaders.
The British businessman insists that unlike rivals such as Groupon, the upscale service is specifically targeting the early adopter market of "ûber consumers" who are driven by their desire to be the first to have the latest products and experiences, and are often prepared to pay more to have it.
"VeryFirstTos are a significant group of consumers who have not been well catered for by retailers or online," he told IBTimes UK.
"They are far more acquisitive and price-insensitive than most and tend to proselytise about their purchases. VeryFirstTo will embrace this audience who can justifiably be described as the 'tipping point' to the success of new launches."
Knobil says that while other brands have long neglected the needs of passionate consumers, VeryFirstTo has tapped into the market.
"Most luxury brands automatically target the AB group of consumers. In doing this they are failing to address many individuals who are often more passionate about purchasing and just as prepared to pay the price - the 'Very First Tos...'
"The VeryFirstTo site is absolutely unprecedented. Nowhere, until now, could one learn about newly launching items and experiences across a whole spectrum of categories; as well as have the opportunity to immediately purchase or book them."