Vespia launches advanced AI business verification platform to combat money laundering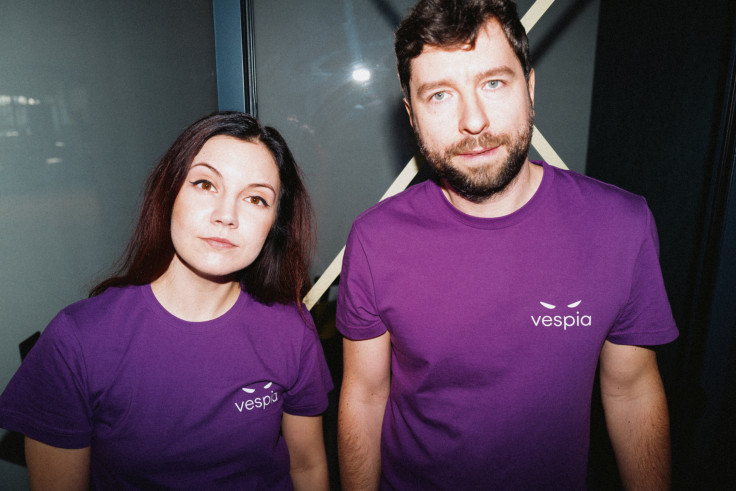 Vespia, a rising star in regulatory technology has launched its cutting-edge AI business verification platform designed to combat the £3.1 trillion money laundering problem.
This innovative solution leverages artificial intelligence to help businesses navigate stringent anti-money laundering (AML) regulations more efficiently and securely, saving both time and resources.
Founder & CEO of Vespia Julia Ront said: "Money laundering is a pervasive global issue that demands an advanced solution. Our AI-powered platform not only enhances compliance but also streamlines the verification process, ensuring businesses can operate more securely and effectively."
He added: "We're excited to offer this advanced tool that empowers businesses to tackle money laundering head-on and build trust with each other in a matter of seconds."
Money laundering is a significant issue, particularly in the relatively new cryptocurrency market, but it's hard to estimate its actual scale due to the nature of the activity.
However, it's believed that money laundering involves as much as £1.1 trillion worldwide each year, with a large part of it running through crypto exchanges.
Therefore, companies cannot afford to ignore the problem, and fortunately, the latest technology allows them to attend to their KYB needs quickly and easily while staying compliant with the latest AML regulations.
This results in faster onboarding and a reduced risk of regulatory issues or exposure to fraud and other illegal activities. Vespia is committed to being part of this change and introducing a new standard for business verification
Cryptocurrency in 2023
As of April 2023, there were more than 11,000 different cryptocurrencies worldwide, showing significant growth in just two years.
Since June 2020, Ethereum has seen over a million daily transactions, with no signs of slowing down. With increasing consumer adoption, over 25,000 companies accept cryptocurrency payments worldwide, and there are over 500 million crypto owners globally.
The demand for crypto has also led to the emergence of new exchanges, with Binance remaining the largest, conducting over £28 billion in transactions in a single day in April 2023.
The Challenges of Client Onboarding in Today's Business Landscape
The surge in interest in cryptocurrency is not without its challenges. The massive influx of new crypto buyers has created significant pressure on exchanges.
During high market periods, several larger exchanges have had to pause new user registrations to catch up with demand.
Contrary to popular belief, the crypto market is not only for individuals. Companies are also increasingly entering the crypto industry to enable customer payments and business-to-business transactions.
Major players, such as Binance, allow businesses to create accounts. However, the process of opening a business account is even more arduous, requiring a comprehensive set of documents to be uploaded and verified, such as certificates of incorporation, articles of association, bylaws, a list of shareholders and managers, extracts from corporate registries, completed questionnaires, and personal identification for partners, owners, and dealers.
Businesses may have to wait weeks or even months for verification, causing them to miss out on potential opportunities in the hot market.
The pressures of onboarding new businesses in the crypto industry are linked to getting as many customers onboarded as soon as possible while thoroughly vetting organisations to prevent fraud, money laundering, or other criminal activities.
Many businesses realise that if they don't adequately limit illegal activity through rigorous onboarding processes, regulators may intervene.
The standard cryptocurrency money laundering model
Regulatory agencies continue to closely monitor the interest of money launderers in crypto, as the industry grows. In the United States, the Anti-Money Laundering Act of 2020 has granted regulators increased authority over cryptocurrency exchanges that fail to comply with regulations, such as verifying the identity of customers conducting transactions exceeding £7956 and maintaining records and submitting reports on such transactions.
The European Union (EU) has implemented several anti-money laundering regulations, the latest being the 6th Anti-Money Laundering Directive (6AMLD), updated in 2022.
The Financial Action Task Force (FATF), a global watchdog for money laundering and terrorist financing, has also established international standards that include guidelines for crypto.
Automating KYB in the crypto industry
In the crypto industry, outdated and inefficient onboarding procedures can result in legal, financial, and regulatory issues that businesses cannot afford to face. Manual approaches take too long, causing delays and lost opportunities, as seen in the case of Binance.
The pressure of these delays can tempt businesses to overlook critical details and take shortcuts, exposing them to even more risk.
To avoid these risks, automated solutions are necessary to ensure efficient and compliant KYB processes. Vespia has recognised this need and has developed a new way of conducting KYB in the crypto industry.
Vespia's platform offers numerous benefits, including AI-driven risk assessment, real-time verification, and a fast onboarding flow. This powerful combination enables businesses to reduce operational costs, improve compliance, and bolster their reputation.
Vespia has successfully acquired customers from the Baltics, the UK, France, Netherlands, and beyond. Fintechs, crypto companies, and law offices are particularly drawn to the platform's all-in-one approach, which allows them to quickly understand who their business customer or partner is in under 30 seconds.
Julia Ront commented: "Pretty soon, Vespia will be launching the world's first AI compliance officer, providing businesses with suggestions on whether a potential partner matches their risk appetite and offering guidance on appropriate decisions."
He added: "We envision a future where every sector, from fintech to ride-sharing and e-commerce, will be concerned with money laundering, and our platform is poised to address these challenges."
© Copyright IBTimes 2023. All rights reserved.