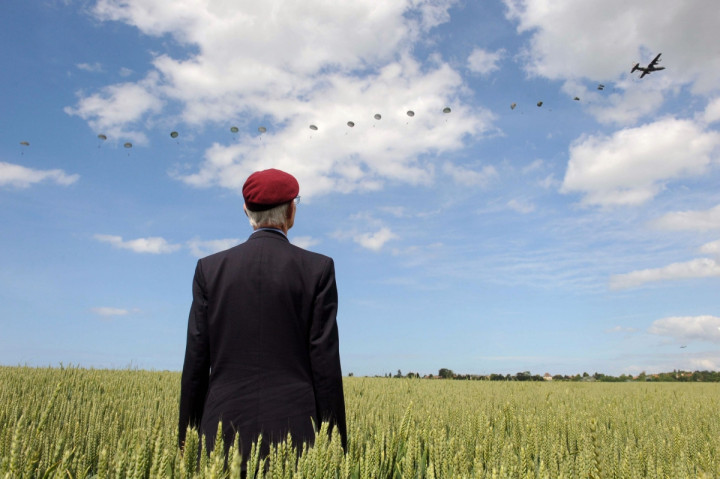 A D-Day veteran defied care home bosses by travelling to France on his own after they banned him from attending.
The 89-year-old walked out of the care home in Hove, Sussex, wearing a grey mack and a jacket to hide his war medals, which he had pinned to his chest.
He launched the stealth operation after managers expressly refused permission for him to attend memorial services at Normandy with his old comrades.
But the pensioner showed his spirit remains undimmed in spite of his advanced years, by defying the order and heading to the site in France.
By the time the care home raised the alarm by calling the police on the war hero, he was on a coach bound for France.
Upon arrival, he checked in to a hotel in the small port village called Ouistreham, where thousands of Allied troops landed 70 years ago in one of the decisive moments of World War II.
He then took part in ceremonies marking the anniversary, which drew leaders such as US president Barack Obama, PM David Cameron and French president Francois Hollande.
A Sussex Police spokesman said the D-Day escapee appeared to be in good condition.
"The nursing home received a phone call from a younger veteran from Brighton at 10.30pm (Thursday) who said he had met the pensioner on a coach on the way to France.
"We have spoken to the veteran who called the home today and are satisfied that the pensioner is fine and that his friends are going to ensure he gets back to Hove safely, over the next couple of days after the D-Day celebrations finish.
"Once the pensioner is home we will go and have a chat with him to check he is ok."