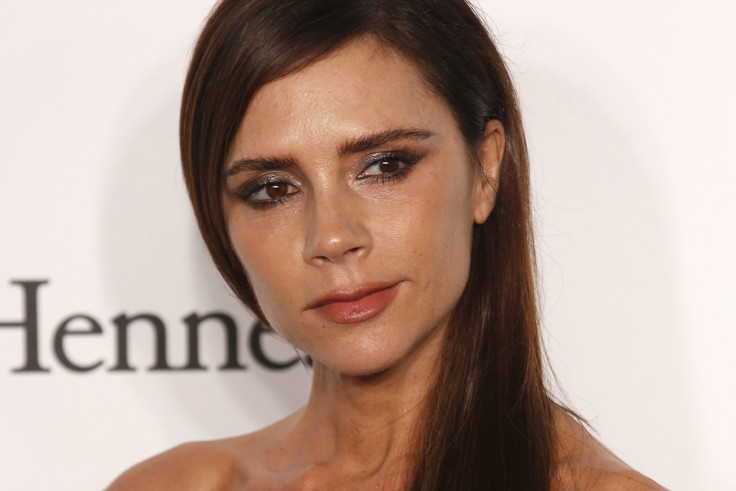 Victoria Beckham has revealed the secret to her happy marriage with David Beckham, telling Vogue Netherlands that they "have a lot of fun together".
The 43-year-old, who wows on the front cover in a plunging blue swimsuit and matching cardigan, joked that she "certainly wouldn't be married anymore" if she "really was as miserable" as she looked in pap shots.
The fashion designer started dating the football icon in 1997 after they met at a charity football match. They tied the knot in 1999 and were soon dubbed Posh and Becks by the media.
She said of her marriage to David, 42: "David and I have a lot of fun together. If I really was as miserable as I look in some of those paparazzi pictures, my children wouldn't be as happy as they are. And I certainly wouldn't be married anymore."
The mother-of-four, who is known for her lithe physique, opened up about her gruelling workout regime to the publication, stating: "I go for a three mile run every morning and I work out for an hour with a personal trainer, which gives me just enough time to get to the kitchen to puree Romeo's avocados.
"His toast jumps out of the toaster the minute he comes down for breakfast."
But the fitness fanatic isn't too bothered about the ageing process, adding: "I'm not perfect, [I] don't have to look like I'm 25. I'm 43, that sounds worse than it feels. I focus on what I've accomplished and I feel blessed."
Victoria – who has enjoyed two careers as a pop singer in the Spice Girls and a fashion designer – has achieved a huge amount in her 43 years, which lead to her receiving an OBE for her contribution to fashion this year.
Supportive David wrote on Twitter at the time: "Today was a special day , this young lady was awarded an OBE and as a family we couldn't be prouder ... A hard working woman , mother and wife... congratulations xxxxx"