The season of angels and wings is upon us and the first look of this year's most expensive Fantasy Bra – worn each year by a lucky model – has been unveiled ahead of the 2017 Victoria's Secret fashion show.
Worth $2m (£1.5m), the Champagne Nights Fantasy bra is a sight of bling this year as seen in photos shared on the lingerie brand's social media channels.
Designed exclusively by jeweller Mouawad, the bespoke lingerie weighs around 600 carats and is encrusted with diamonds, yellow sapphires, and blue topaz in 18-carat gold, set by hand on a Dream Angels Demi Bra.
Besides the bling, the coveted Fantasy Bra also features more than 6000 precious gemstones and took nearly 350 hours to complete the intricate design.
All eyes will be on the lucky angel, later this month, as she struts down the ramp wearing the world's most expensive lingerie at the annual fashion show in Shanghai.
And the honour, this year, belongs to Brazilian-born model Lais Ribeiro.
The runway vet is no stranger to Victoria's Secret fashion shows – having walked five times before for the brand – but this would be the first time Ribeiro gets to model the Fantasy Bra.
Beyond excited at the opportunity, the model took to Instagram to share the first look of the lingerie.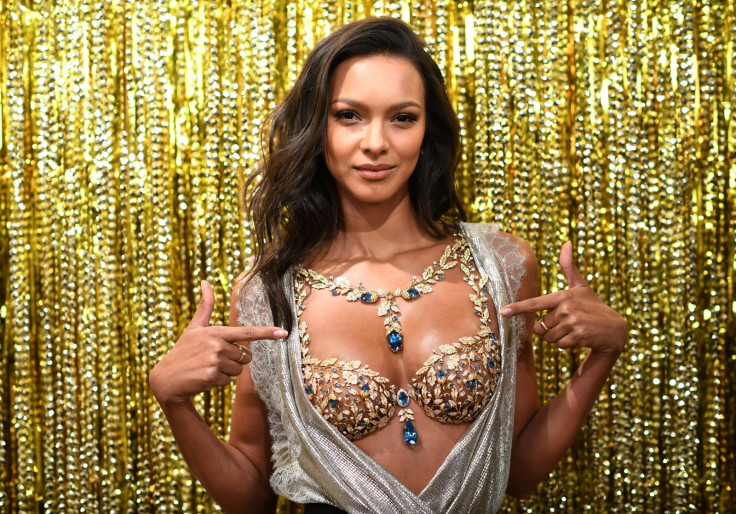 "I've been holding this secret for too long and I am beyond honored to announce that I will be wearing the Champagne Nights Fantasy Bra this year!" she shared alongside her photo in the bejewelled bra.
The 27-year-old model, who earned her prized wings just last year, was beyond emotional when she learnt that she would be wearing the statement lingerie for 2017 show.
"I never cried so much in my entire life — and I have a baby," Ribeiro said "It was so emotional. I couldn't believe it when they told me. It was so beautiful." On a side, she also talked about her favourite angel, Adriana Lima, who has also had the honour of modelling the Fantasy Bra in the past.
"She is my buddy. We are friends and she is open to new girls. She is always helping and such an example and inspiration to all the young girls," Ribeiro added, as per People magazine.
With this, the catwalker will be joining the ranks of other well-known models like Lima, Alessandra Ambrosio, Candice Swanepoel, Gisele Bundchen, Heidi Klum and Tyra Banks – who have rocked the Fantasy Bra during the annual show.
The Victoria's Secret fashion show airs on 28 November at 10pm EST on CBS.