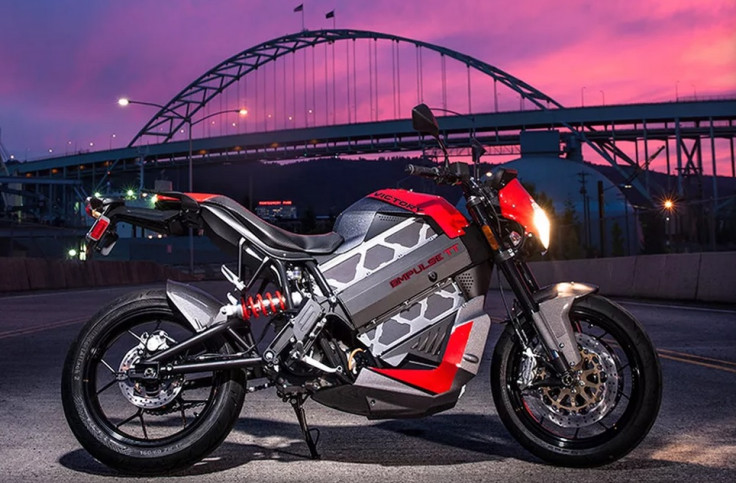 While Tesla and BMW take all the headlines for electric power on four wheels, the two-wheeled market is also adapting to a battery-powered future.
The latest all-electric motorbike is the Victory Empulse TT. Closely resembling a regular bike from the likes of Yamaha and Suzuki, albeit with a battery pack where the fuel tank used to be, the Empulse TT is capable of travelling 140 miles between charges, reaches just over 100 miles per hour, and takes 3.5 hours to fully recharge.
It also uses the same global charging standard as electric cars, so its batteries can be topped up with the same (mostly free) charging points. The bike's performance should also be top notch, having been tested earlier in 2015 at the Isle of Man TT, where it competed in the zero-emissions category and finished in third place.
Mounted low down, the bike's heavy battery pack helps with the Embrace TT's handling, a benefit shared by the equally low batteries of the Tesla Model S and BMW i8.
Also like the Tesla, the bike's 140-mile range is about on par with what a petrol-powered bike of this size and performance would manage on one tank. Rated at 10.4kW-hour, the bike produces the equivalent of 54 horsepower and 61lb ft of torque. And because it is all electric, the torque is available in full from zero revs, right up to the 6,500rpm red line.
The bike is an evolution of the two-year-old Brammo Empulse, following Victory's purchase of Brammo in early 2015, but is a notable departure from Victory's usual line-up of large cruisers aimed at the Harley Davidson end of the market. With the TT, Victory is targeting the Japanese-dominated sports bike segment – and at a price point lower than most other bikes it sells. On sale in its native US in "late 2015", the Empulse TT will cost $19,999 (£12,800).