Video footage captured a Hawaiian Airlines plane engine catch fire as it landed at Seattle–Tacoma International Airport.
The ferry flight from Snohomish County Airport (Paine Field) in Everett, Washington had no passengers on board at the time of the fire at about 9.30pm PST on Tuesday (7 November). Neither of the pilots were injured.
The A330 plane, reportedly flight number 875, experienced an engine issue on approach to the Seattle airport and a fire discovered upon landing was already out by the time fire crews arrived.
Sea-Tac Airport quickly reassured people that the airplane had landed safely with no injuries.
The airport's statement said: "The aircraft that landed was a ferry flight, meaning only flight crew onboard and no passengers. No injuries have been reported. The investigation continues."
After an initial investigation into the incident, Hawaiian Airlines said in a statement: "An A330 ferry flight from PAE to SEA experienced a left engine issue on final approach at SEA tonight.
"A left engine fire reported upon landing was extinguished. There were no passengers onboard, and the two pilots were unharmed. The aircraft is currently being inspected."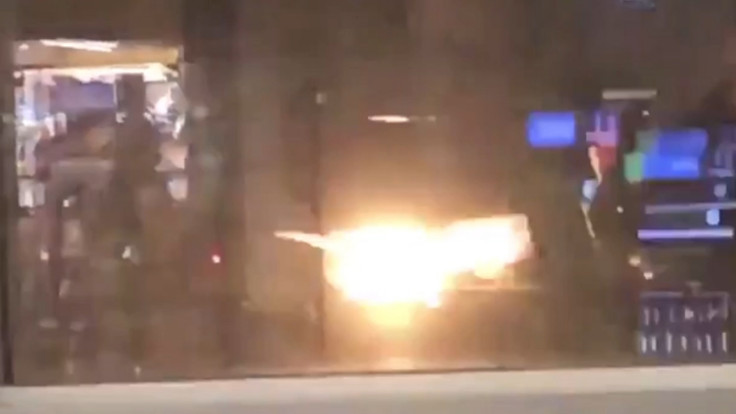 The Federal Aviation Administration's account of the incident was just slightly different. A spokesperson told CBS News the plane "experienced a right engine flyer fire upon landing. The fire had already been extinguished by the time fire crews arrived at the aircraft."
Video of the incident showing bright orange flames was shared on Twitter, with one user saying: "Not something you see everyday @SeaTacAirport. Looks like an apparent engine caught fire. Luckily the pilot knew what to do it appears."
Another user said "wow that was crazy seeing that fire come out of that engine of the plane at Seatac was crazy" while a third eyewitness said it looked like the left engine was "fully engulfed" in flames.