Video emerges of convicted hate preacher Anjem Choudary meeting Isis executioner Hicham Chaib
Choudary faces up to 10 years in jail after he was convicted of inciting support for Isis.
A video has emerged online of British hate preacher Anjem Choudary meeting an Islamic State (Isis) executioner linked to the Brussels terror attack. The footage comes in the wake of the extremist being convicted of supporting IS (Daesh) on Tuesday (16 August).
In the new video, which has since been screened on TV news, Choudary attends a meeting with cell Sharia4Belgium, describing leader Fouad Belkacem as a "dear friend" after he was sentenced to 12 years in prison for terror related offences.
49-year-old Choudary - a former member of Sharia4Belgium - was convicted of supporting IS after he encouraged support for the terrorist group in a series of talks posted on YouTube. He faces up to 10 years prison time when he is sentenced.
Antwerp-raised Hicham Chaib reportedly met Choudary in Utrecht, Holland, in 2012 before Chaib fled to Syria.
Since the establishment of the self-proclaimed caliphate on 29 June 2014, Chaib has emerged as a high-ranking executioner for the terrorists group, reports the Mail Online.
He has appeared in dozens of propaganda videos beheading those who oppose the jihadists and their version of Sharia Law. In one of the videos, he claimed responsibility for the terror attacks in Brussels, which killed 32 people.
Chaib is also believed to have inspired a planned attack at the main train station in his home city of Antwerp with guns and explosives. Four suspects were arrested earlier in 2016.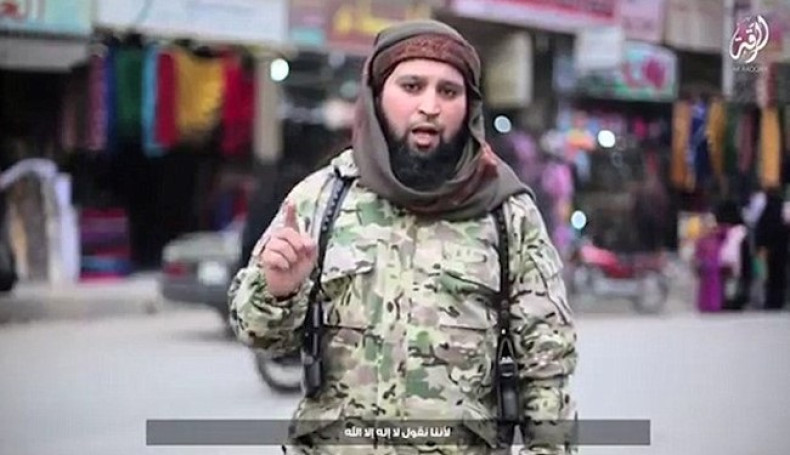 Responsible for countless beheadings, he is believed to be a key figure within the hierarchy of the feared al-Hisbah religious police.
Belkacem and another 44 Islamist militants were found guilty of their connection to Sharia4Belgium, which was a dissolved group under Belgian law. They were working to replace democracy with a strict interpretation of sharia law before they were jailed in one of the biggest terror trials in Belgium's history.
The 32-year-old is seen sitting on a sofa writing notes when Choudary begins his speech. In the footage, Choudary is seen standing next to Chaib before he tells the group: "My name is Mr Anjem Choudary and I am going to be delivering a lecture on the methodology of how to overthrow the regimes."