Footage has emerged of Israeli soldiers apparently shooting a Palestinian teenager in the leg in the volatile West Bank city of Hebron before congratulating each other and mimicking the pained reaction of the victim.
In footage obtained by the International Solidarity Movement, a pro-Palestine organisation, five soldiers are shown on a rooftop - four lying on their front - while two youths are seen on a distant rooftop (towards the top of the video, just right of centre).
One of the teens can be seen throwing an object in another direction from the roof. A shot from the group of Israeli soldiers then rings out and the youth drops to the floor, holding his leg. He then scampers behind cover, appearing to hold his leg as he does so.
The person filming the incident can be heard saying: "Oooh! Hit him!"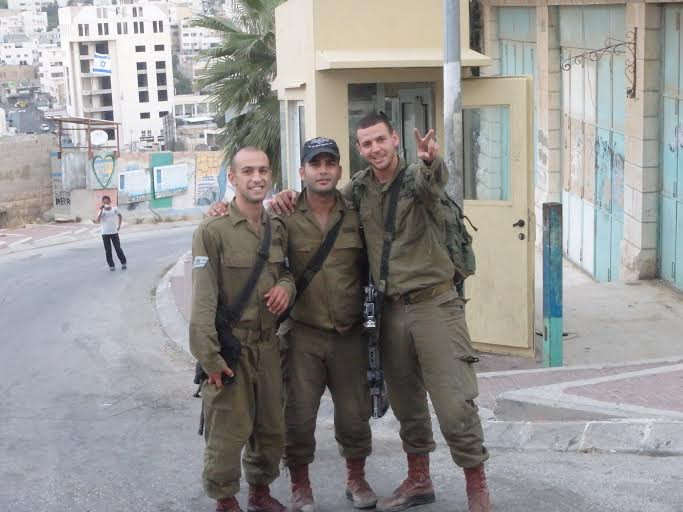 The ensuing footage shows the soldiers tapping each other and clasping hands.
Again, the person filming the incident can be heard saying: "See, look at that. He's congratulating him."
One of the soldiers also appears to mock the shot youth by rolling around holding his leg to the laughs of his comrades.
According to the International Solidarity Movement, the victim received a gunshot wound to the right calf, an injury which required surgery.
The footage comes after the "unlawful" shooting and killing of two men allegedly uninvolved in a West Bank protest against Israel's Gaza operation.
It also follows the shooting and killing of two Palestinian teenagers, protesting on Nakba Day earlier this year in the occupied West Bank, which Human Rights Watch said constituted a "war crime".
However, Israel's Defence Minister Moshe Ya'alon, who said he had not seen the video, claimed the footage had been manipulated with editing techniques.
In reaction to the IDF conduct in the West Bank, Israeli Human Rights group B'Tselem has said: "The [Israeli] army's open-fire regulations clearly stipulate that live ammunition should not be used against stone-throwers, except in cases of immediate mortal danger."
The rights group has documented 46 cases since 2005 where Israeli forces have killed West Bank Palestinians "by firing live ammunition at stone throwers" while 3,000 Palestinians - allegedly not involved in any hostilities - have been killed by the IDF in the West Bank and Gaza since 2000.