Video from the frontlines of the battle against the Islamic State in its Syrian stronghold of Raqqa has shown the moment the Syrian Democratic Forces (SDF), possibly with the help of French elite troops, successfully destroy an Isis car bomb as the vehicle heads straight towards them.
In the video, the US-backed forces can be heard scrambling to shoot at the suicide bomber, directing automatic fire and firing RPGs at the car packed with explosives.
The first projectile fired at the car misses, with the worry mounting amongst the SDF and some French-speaking personnel. As the video has been shared in social media some have claimed the French speakers are members of French Special Forces.
Storyful which has independently verified the footage has said it is unable to confirm whether the troops are French as foreign volunteers may be among the SDF forces. US-backed Kurdish YPG forces are known to field units of foreign troops. As such the organisation cannot identify the identity of the French or English speaker who have been identified in social media and online reports as French Special Forces troops.
A translation of the exchange between the native French speakers reveals they are in possession of heavy French military equipment, a Milan, a French made anti-tank missile.
"Prepare the Milan, quick, quick, quick, quick," the French voices say. When the first missile fired at the vehicle misses they say "prepare a second" and then a missile falls vertically out of the sky blowing the car to smithereens on impact.
"Well played," the French voices say once the car bomb is destroyed.
Kurdish-led forces backed began their offensive, dubbed Euphrates Rage, on the Isis-held city of Raqqa on 7 November.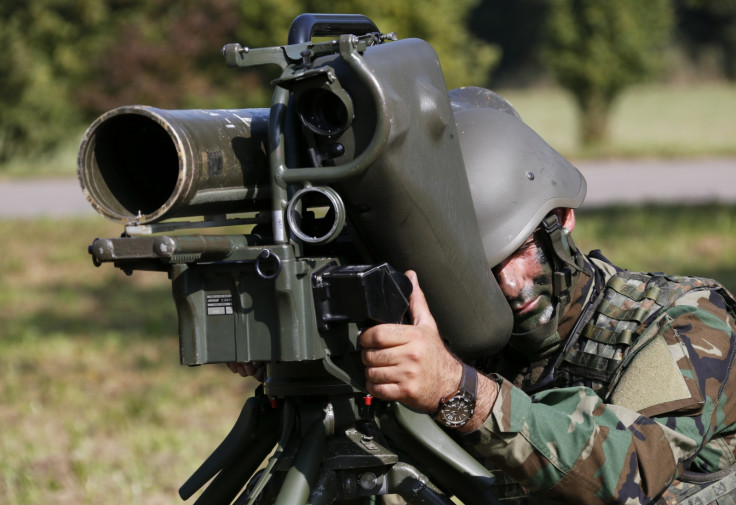 The coalition of Kurdish and Arab troops which comprise the SDF have clashed with Isis (Daesh) in the north of Raqqa, home to 200,000 mostly Sunni Arabs. US, British and French Special Forces have been reportedly engaging Islamic State targets in the country for months.
The Associated Press reported some 5,000 Isis fighters are believed to be in Raqqa, the largest Syrian city seized by the group in 2014 before it swept across the Iraqi border taking control of Mosul and Fallujah.