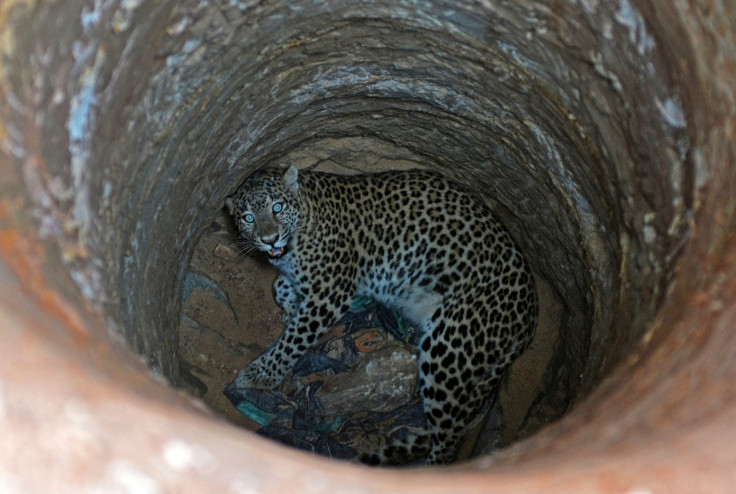 Residents of Guwahati, a city in the East Indian state of Assam were used to a particular well in their locality not having much water. What they were not prepared for was, finding an adult leopard looking up at them from the murky bottom.
According to The Times of India newspaper, the cat fell into the 30ft well, while wandering the residential area of Borgaon in search of food. The seven-year-old female was clearly in a state of panic as she tried to move around in the small space and scramble to escape.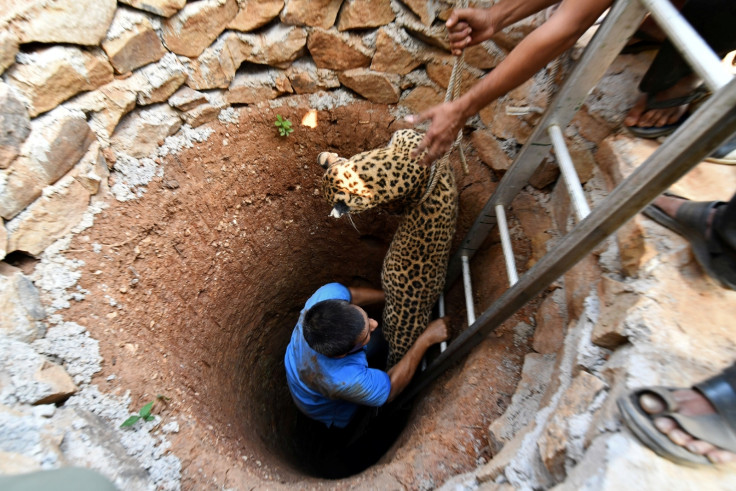 Finally, local forest officials, assisted by veterinarian Dr Bijoy Gogoi arrived at the scene and managed to tranquilize the animal. In a daring effort, Gogoi climbed into the narrow space and lifted the leopard back to the surface.
The animal was then transferred to the Assam State Zoo and Botanical Garden where she underwent a medical check.
Watch the video below:
There are only 12,000 to 14,000 Indian leopards left in the wild. Due to excessive encroachment into their natural habitats, these big cats have started venturing into urban areas more often, resulting in conflicts with human beings.
Earlier this week, a leopard attacked a man in the Indian village of Khairi, in the state of Uttar Pradesh. The animal had already mauled three others before lunging at the 60 year old who managed to fight it off with a stick. The predator escaped into the nearby forest unharmed but locals were angry with the authorities for not taking stronger measures to catch the cat.
A leopard that entered another village in Assam was not as lucky. According to Hindustan Times, after attacking and killing an elderly man, the endangered animal was hunted down by a mob of nearly 100 people. Using a range of sharp weapons and stones, they killed it and proceeded to eat it.
"It's not the first time this has happened and it won't be the last," says big cat biologist Alexander Braczkowski. "When people continue to encroach on forests it's only going to get worse."