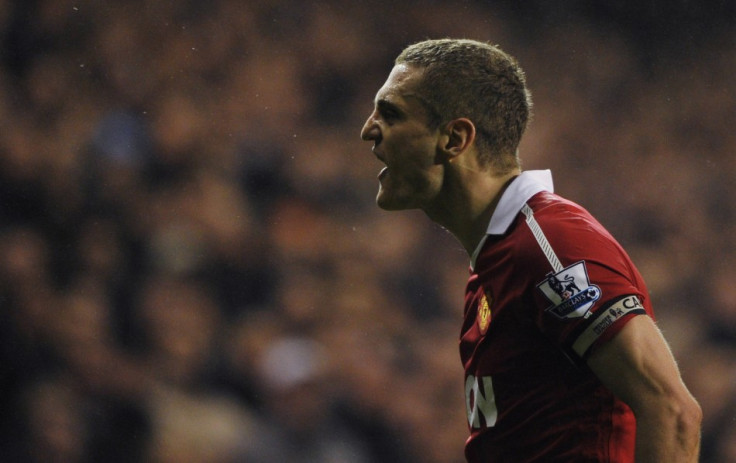 Manchester United legend Denis Irwin has praised Nemanja Vidic by labelling the Serbian as a better defender than Jaap Stam.
The former Old Trafford fullback, who played 589 games for Manchester United between 1990 and 2002, believes Vidic's centre-back partnership with Rio Ferdinand remains one of the best in Europe and arguably one of the finest in the club's rich history.
The aforementioned duo have come in for some criticism recently following a few underwhelming performances earlier in the season, but Manchester United's response following their derby day debacle has been founded on the defensive fortitude provided by Vidic and Ferdinand.
Irwin believes Vidic deserves to be mentioned in the same bracket as some of Manchester United's greatest ever defenders, citing the likes of the aforementioned Ferdinand, Gary Pallister, Steve Bruce and Dutchman Jaap Stam, who was a mainstay of the club's Treble winning exploits in 1999 alongside Irwin.
"He wouldn't be far off. I've played with some fantastic players - Steve Bruce, Gary Pallister, Jaap Stam." The former Manchester United fullback told the club's official website when asked about Vidic.
"I think the central defensive partnership we've got at the moment is as good as any and Vidic is probably the best centre-half there is.
"I think Vidic is better than Stam, I've got to say. He's cleverer than Jaap, who was lightning quick, really quick, but Vida has got a bit more about him and knows what's going on around him.
"He dovetails very well with Rio, who is the better footballer. It's like Bruce and Pally when Bruce was the one who got stuck in, like Vidic. I think he's got more awareness than Jaap, even though they're two fantastic players."
Since losing 6-1 to Manchester City in October, Manchester United have embarked on an unbeaten run of 1-0 victories. Aside from the 1-1 draw with Newcastle United last week, they have beaten Everton, Sunderland, Swansea, and Aston Villa in the Premier League all by a single goal. Irwin believes Ferguson's first-choice centre-half pairing deserves the majority of the praise for their recent revival.
"When you get a raft of 1-0 wins, the centre-half gets the spotlight for a change. Nine times out of 10, it's the centre-forward. But Vidic is our captain and, if we defend right and don't concede, with the quality of players we've got going forward, we'll score goals."