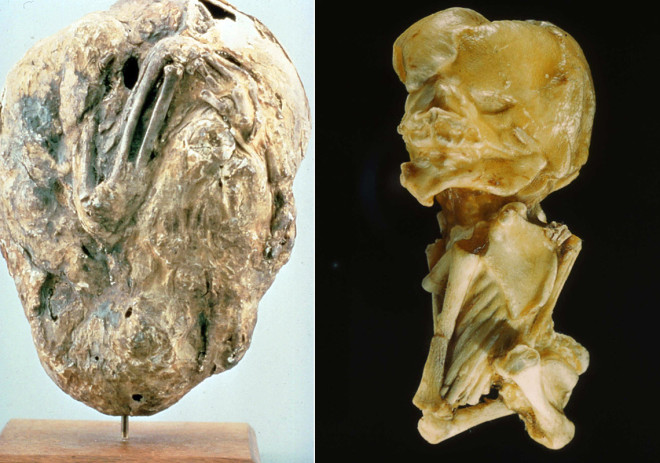 A 76-year old woman in Vietnam has been carrying a dead foetus in her stomach for the past 30 years in a rare medical phenomenon known as 'stone baby.'
The woman, whose name has been withheld by doctors, was admitted to the Cam Ranh General Hospital in the south central province of Khanh Hoa following severe abdominal pain.
Subsequent to medical examination and X-ray tests, she was detected with a tumour roughly of the size 20×20 cm. Later diagnosis revealed she was carrying a calcified foetus in her abdomen.
The woman entered menopause 30 years ago, reports the local daily Thanh Nien News.
The patient will undergo further tests before the calcified foetus, medically known as Lithopedion, is removed from her body.
The rare medical condition usually occurs when the foetus dies during an abdominal pregnancy. As the 'stone baby' is too large to be absorbed by the mother's body, it calcifies on the outside preventing infection to the host.
The calcification may take place from 14 weeks of gestation to full term.