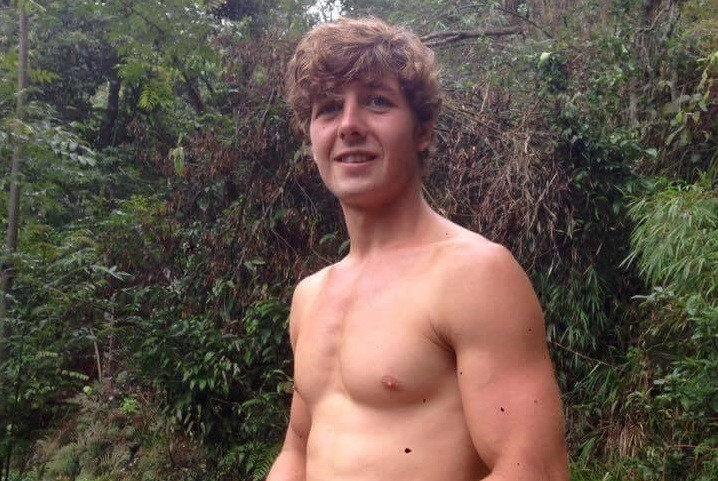 The family of a 22-year-old British man who has been missing in the Vietnam jungle for five days has issued a desperate appeal for other backpackers to help join the search.
Aiden Webb, from Norwich, disappeared while attempting a solo climb of Fansipan, the highest mountain in the country at more than 10,000ft.
He sent a final text message to his girlfriend, who was in a nearby village, on Saturday (4 June) saying he had fallen near a waterfall, tearing open his arm and injuring his knee. His phone went dead and he has not been heard from since.
It is thought he may have been left incapacitated on a steep-sided valley near the mountain, which is in northwest Vietnam in Hoang Lien National Park.
"Aiden is lost, injured, cold & wet in the Vietnam Jungle. Please help us find him," a desperate Facebook appeal from his brother pleaded.
"He has hurt his knee, torn open his arm and lost his flashlight after falling by a waterfall. He went missing on the Xin Chai/Sin Chai route and we need to find him ASAP.
"Any backpackers in the area, any experienced climbers or locals that are willing to save a life, I will reward you for your efforts & for finding him. We need people who are strong."
Webb's father, Trever Webb, and uncle, Michael Webb, arrived in Vietnam to join the search on Tuesday.
Trever Webb said they were on the Fansipan mountain alongside 25 to 30 firefighters.
"My son has incredible strength and courage," he said. "The terrain is very harsh, I need to take Aiden back home to his mum alive, we need a mountain rescue team who are trained in such matters."
His aunt, Lisa Shaw Webb, revealed the family's search had turned desperate after reportedly receiving no help from specialist search and rescue teams or the Vietnam military, saying the search had relied on local people.
The Vietnam Ministry of Defence said it had now joined the search, which includes two sniffer dog teams. Officials said the operation had been hampered by "rugged terrain and very dangerous slippery roads".
A fundraising page has been set up by the family to help fund the search, with his girlfriend, Bluebell Baughan, also appealing for anyone in the local area who may have a camera drone to get in contact so they can search hard-to-reach areas.
Baughan had been travelling with Webb in Vietnam but did not attempt to climb Fansipan.
Webb had been solo climbing – which involves no ropes – in the week preceding his trip to Fansipan.
"Never had so much fun and never had my mind so clear and empty," he wrote on 28 May after completing a solo climb in another region of Vietnam. He added that he was careful to choose climbing routes below his skill level to remain safe.