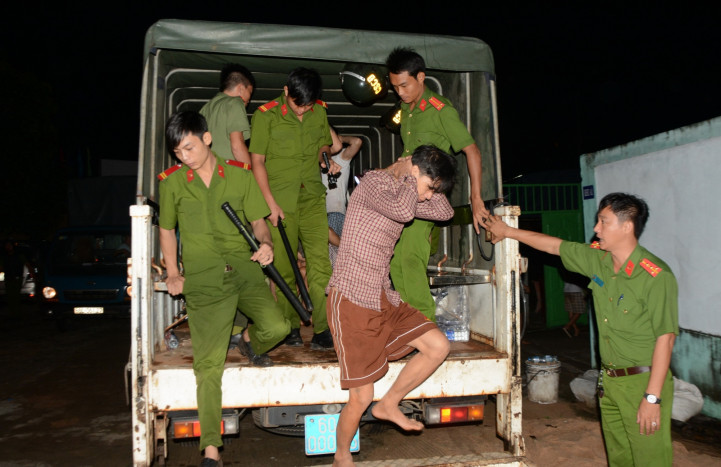 The Vietnamese police, on Monday (24 October), searched for hundreds of drug addicts who escaped from a rehabilitation centre. Inmates allegedly overpowered security officials and forced them to open the gates.
At least 562 people escaped from the centre in the southern province of Dong Nai late on Sunday, with the facility left in a shambles after the escapees smashed walls and windows and broke down doors.
According to Sky, police captured around 332 inmates but 230 are still missing. The rehabilitation centre accommodates around 1,481 people.
Inmates who escaped, flooded nearby roads, video footage by local media showed. Police urged residents to stay indoors and lock their homes.
"We are still hunting them in fields and surrounding areas. Many have caught taxis and left the province. The people here are still very worried", a police officer named Thanh told AFP.
The Vietnamese government orders up to two years of forced rehabilitation in government centres to reduce drug use. Activists have condemned the poor conditions at the centres and mass escapes reportedly happen frequently.
US-based Human Rights Watch says the centres should be closed. These rehabilitation facilities are often no more than forced labour camps where inmates do not get basic health care and are subjected to violence, it adds.
The government's scheme involves education and physical labour for up to two years. The programme reportedly has a high rate of failure and most of the inmates relapse within five years.
In April, around 450 inmates escaped a rehab centre from the southern province of Ba Ria Vung Tau. An estimated 200,000 drug addicts are in the country, out of whom many are heroin users.