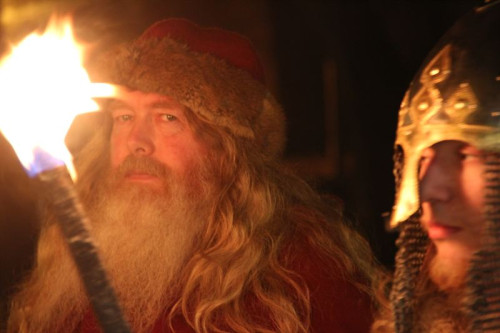 The world is going to end in one week, as Viking folk lore predicts Ragnarok will usher in the apocalypse on 22 February.
Viking warriors have started arriving in York ahead of doomsday for the 30th annual Jorvik Viking Festival, which will run from 15 February through to 23 February, when the world will have ended (supposedly).
Jorvik Viking Festival celebrates York's Scandinavian heritage and Vikings have set up camp in Coppergate ready to welcome guests to the city.
Visitors will hear ancient Norse myths and legends, meet traditional healers and discover more about Ragnarok before the "ultimate battle" on 22 February, when Vikings will make their final preparations for the apocalypse.
Around 300 warriors will meet in Dean's Park, adjacent to York Minister, to march through the city streets before the sun sets.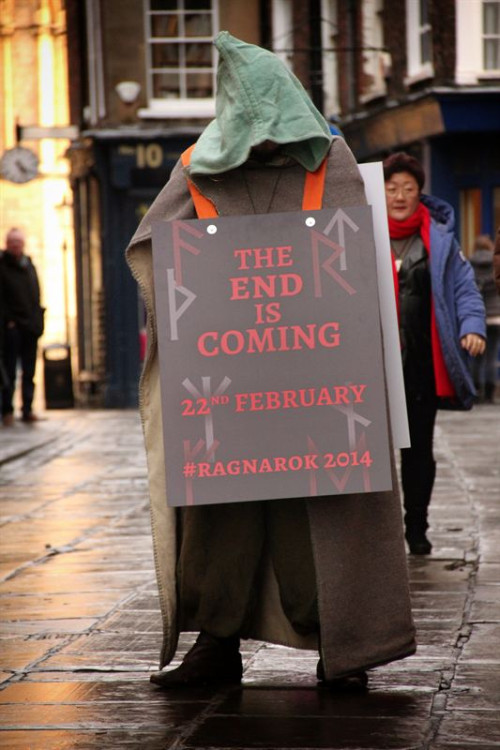 At 6.45pm, the Eye of York for Ragnarok: Battle Spectacular Finale, will include live battle action, light effects and pyrotechnics.
"The eyes of the world's media are set to be on York on the evening of 22 February as our countdown to Ragnarok comes to an end, and if the prediction does come true, we are determined to go out with a bang," festival director Danielle Daglan said.
"The legend of Ragnarok tells of the fall of the Norse gods and the birth of a new world, but, of course, if we wake up to the same old world on the morning of Sunday 23 February, we'll have no regrets – our celebrations also mark Jolablot, the Viking feast to hail the coming of spring, which to many people is the annual rebirth of the world!"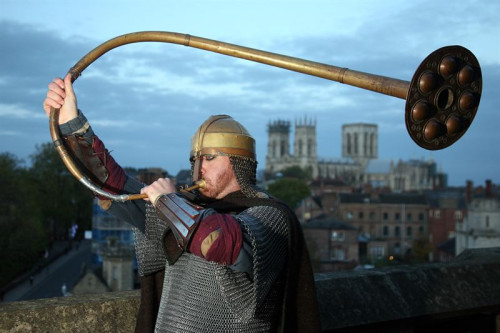 According to Viking folklore, King Odin prophesised the end of the world after hanging himself from Yggdrasill, the world tree, for nine days where he died and was reborn with wisdom and foresight.
"The wisdom acquired by Odin allowed him to see the events of Ragnarok enabling him to plan for the end of the world, including rounding up all the Vikings heroes who died in battle to Valhalla, his great hall where they would feast and wait for the end of the world and the battle to end all battles," said festival organisers.
Explaining what will happen, a prophetic poem reads: "Brothers will fight and kill each other, sisters' children will defile kinship. It is harsh in the world, whoredom rife - an axe age, a sword age - shields are riven - a wind age, a wolf age - before the world goes headlong. No man will have mercy on another."