Fate Of The Furious is the first movie in the high-octane Fast and Furious franchise that was shot without its original star — Paul Walker. He may be gone, but he still remains in the fond memories of his fans and co-stars as the entire cast of the action thriller remembered Walker at the recent NYC premiere.
Diesel, who shared a close relationship with the late actor, led the remembrance for the actor at the worldwide premiere of the film in Radio City Music Hall. While the series has continued even after Walker's death, Diesel admitted to struggling with the loss.
"I'm still reeling from the loss, the idea of continuing along without my brother Pablo and what that felt like and the complexities of that," the actor told ET.
At the screening he even dedicated the success of the franchise to his "brother Pablo".
"We have a lot of great talent in this movie. But there would be no Dwayne Johnson, who we love, there would be no Jason Statham, who we love, there would be no Charlize, who we love, there would be no Scott Eastwood, who we love, there would be no Kurt Russell, who we love, if it wasn't for the decades of work that my brother Pablo put into this franchise," the Fast 8 star said addressing Walker by his nickname.
Walker's untimely death while filming Fast And Furious 7 in 2013 had left his fans and co-stars reeling from the loss. The film went on to become a tribute to him and the Fast and Furious family officially bid goodbye to his character. But, he remained in their thoughts while they shot Fast 8.
"There wasn't a second we made this movie, not a minute, not a day that went by that we weren't thinking about our brother Pablo: how to bring him into the movie, how to represent him, and how to make something that he would be proud of," Diesel said. "Pablo, I hope you are proud tonight."
The 49-year-old actor — who has even named his two-year-old daughter, Pauline, after Walker — wasn't the only one thinking of his friend. Other Fate Of The Furious stars including Michelle Rodriguez, Chris "Ludacris" Bridges, and Scott Eastwood too mirrored Diesel's thoughts.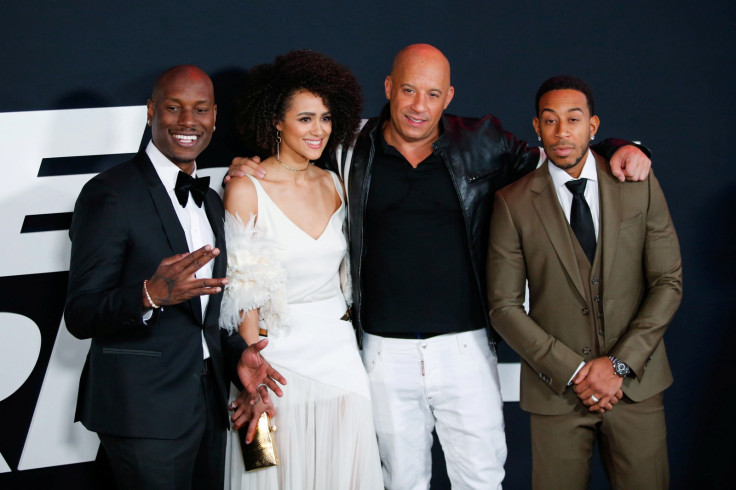 "The last movie was for Paul, we love to say this movie is from Paul," Ludacris revealed at the event. "So, I mean his presence is always going to be felt and at this point we're working hard and trying to make the best movie possible for him, to continue on his legacy."
Nothing was the same after Walker's death and his absence is reiterated by the darker tone of the Fast 8 film. "We didn't want to jump in and pretend that everything's OK after such a big loss. You kind of have to reinvent the thing and go dark before coming out of it," Rodriguez told ET.
"There's no replacing Paul, ever! Ever, ever, ever!" Furious newcomer Eastwood chimed in.
The Fate Of The Furious arrives in theatres on 14 April.