Vin Diesel in tears as he remembers Paul Walker, says actor's death has been rough on him
Diesel paid rich tributes to Walker on his third death anniversary and revealed how much he misses the late actor.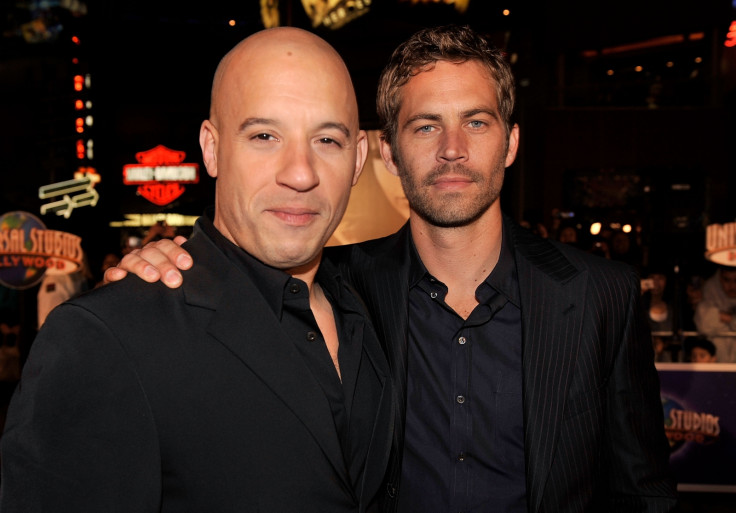 Vin Diesel has said that it has been rough on him after his close friend Paul Walker died in a tragic car crash on 30 November in 2013. The xXx: Return of Xander Cage actor has often paid tributes to Walker and on his third death anniversary, Diesel has opened up about how he feels after losing his friend.
"We've felt the loss. The last three years have been some of the hardest of my life because of losing my brother like that," Diesel said while speaking to Entertainment Tonight at the Brazil Comic-Con on Thursday.
The 49-year-old said that it felt strange to visit Brazil without Walker.
"I'd been to Brazil two times before and both times that I've been here, I've always been with my brother, Pablo. Even if I talked on ET in Brazil or any talk show, any press or while we were filming in the favelas, it was Pablo and me," he said.
Diesel also said that he cries each time he remembers the time he spent with Walker in the south American country.
"It was a lot of tissues and it was a hard morning for me yesterday because I was here. But the irony is the whole cast reached out and his daughter, Meadow, reached out and all that stuff helps you get through it," he said.
Walker's Fast and Furious co-stars shared some emotional tributes on the third anniversary of the actor's death. Ludacris, Vin Diesel, Jordana Brewster, Tyrese and Scott Eastwood were among the stars who took to social media to remember the late actor.
© Copyright IBTimes 2023. All rights reserved.