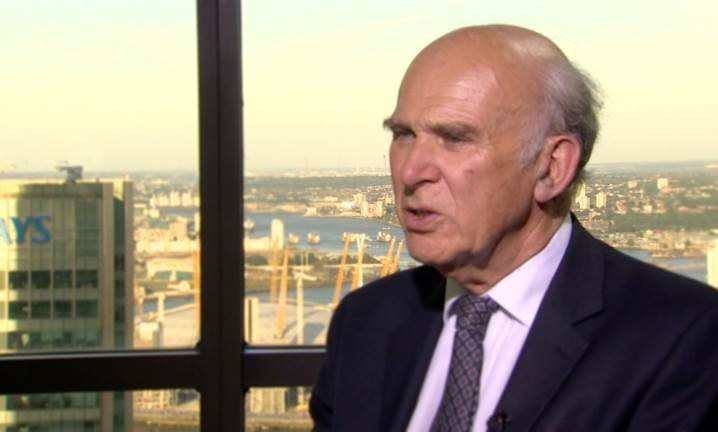 Britain's business secretary Vince Cable has advised against "lecturing the Chinese" about human rights abuses, as the UK seals £18bn worth of deals with the economic superpower.
Speaking to broadcaster CNN's The Business View, Cable highlighted the major impact the Chinese economy will have over Britain. He added that the government is already having an open dialogue with authorities over human rights abuse concerns.
"Yes I raised that particular issue with my Chinese opposite numbers and the points were well taken, they're now in a Chinese legal process and that's understood and we have to respect that," said Cable, when asked about two Glaxo-Smith Kline employees who are "at the mercy of the Chinese legal system" and have yet to receive a trial, months after being charged.
"As far as human rights is concerned I don't think we should be lecturing the Chinese but it is right we have a proper dialogue with them about it ... when I was in China I raised with senior party officials issues around trade union rights and strikes.
"But I think it's got to be done in a certain tone and I think must be accompanied by respect for what the Chinese have accomplished."
Chinese Premier Li Keqiang is in the second day of the country's trade mission to the UK and, so far, Britain's financial and energy sectors were to be the biggest beneficiaries.
Meanwhile, Li promised that the nation's economy will grow by 7.5% over the next year, therefore avoiding a 'hard landing,' amid business sentiment in the country rising for the second consecutive month.
Cable told CNN that Britain still intends ramp up its trade and business ties with China amid the country's exponential growth.
"Well as I say we've doubled, over five years, our exports to China. We should continue that rate of growth. Actually, it's investment flows that are bigger than trade but nonetheless China is becoming the world's largest economy, it's rapidly taking over the United States," said Cable on the TV show.
"I think that [China's success] is here to stay, they are rebalancing their economy, the people I met in China and in the delegation today, they're sort of open minded people, they're open to trade and investment, they're no longer a closed economy, we should be doing business with them.
"I think Britain got left behind in the past, you know the Germans established themselves very well in China and some extent France. I think we are catching up and taking the country much more, we've got a lot to offer them in things like creative industries the kind of things we're developing in Tech City, the IT revolution, British expertise in architecture and design and urbanisation, these are things they like and will buy."