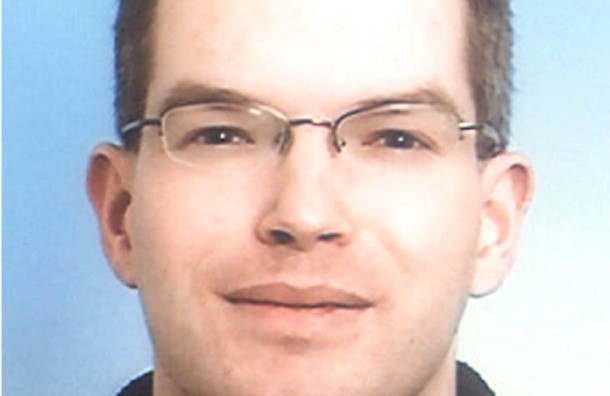 The man convicted of Jo Yeates murder, Vincent Tabak, enjoyed watching pornographic videos of men holding women's throats as they sex with them.
The Dutch engineer, who strangled his 25 year old victim to death, was convicted of murder after the jury found him guilty of intentionally killing Yeates.
Miss Yeates' disappearance after leaving drinks with colleagues last year led to a full-scale missing persons hunt, until her body was found by dog walkers on Longwood Lane just three miles from her home on Christmas Day last year.
Joanna Yeates suffered 43 separate injuries during a "violent struggle" as she was strangled by her neighbour Vincent Tabak in her flat in the Clifton area of Bristol. These include abrasions and bruises on her neck, arms and legs.
Tabak has been sentenced to life in prison and must serve a minimum of 20 years.
The jury, however, were unaware of Tabak's pornographic tastes as Mr Justice Field ignored the prosecution's plea for the films of "violent images of women being held by the neck," to be released and used as evidence in the trial.
On the morning of January 7 2011, shortly after Tabak had returned from holiday and weeks after Yeates body had been found, the Dutch international searched online for "Jo Yeates". He then began watching pornography:
"Some of those films contained images of a woman again being held by the throat," the prosecution, Mr Lickley, the told Bristol Crown Court.
"That suggests he derived sexual pleasure from them," he said.
"He received a text message from his girlfriend but continued watching the pornography."
In further legal argument it emerged that in the months leading up to Yeates's death Tabak researched and contacted escort agencies. In May 2010 while on a business trip in Newcastle, Tabak apparently accessed a website called AdultWork that lists "adult service providers".
Detectives claim they established that he made late-night calls to numbers associated with escort agencies. In November Tabak went to California on business and again began researching sex sites and contacting escort agencies.
One site he looked at was called 007exoticgirls. He paid a subscription to another, theeroticreview, which offers "escort contact information". Names in which police found he had shown an interest included "Princess Butter" and "Rebecca Divine".
On Friday 3 December, two weeks before he killed Yeates, Tabak made telephone contact with "Mimi", Lickley told the judge. The call was returned and almost immediately Tabak made two cash withdrawals of $100 each.
On 5 December Tabak left the hotel his company had paid for and checked in under a false name, Francis Tabak, at the Peach Tree Inn in San Luis Obispo, 150 miles from Los Angeles. The prosecution believes the withdrawal of cash and the checking into a hotel under a false name could be evidence of him paying for sexual services.
The jury had voted Tabak guilty in a majority of 10 to two.