Vintage wine fraudster Rudy Kurniawan has been jailed for ten years after conning connoisseurs out of £18.6m by filling expensive looking bottles with cheap wine.
Kurniawan amassed an eviable contacts book by treating some of America's top chefs to dinner only to then use those connections to swindle millions from clients who thought they were purchasing some of the world's best wines.
But it transpired victims were spending tens of thousands of dollars on counterfeit wine Kurniawan had concocted by mixing new wines and pouring them in authentic looking bottles.
Authorities were eventually alerted to the fake wine after French experts grew suspicious. When police raided the 37-year-old's Los Angeles home in 2012 they discovered evidence of the ruse, including thousands of empty bottles, corks, fake labels, sealing wax and metal stamps to make corks look authentic.
A New York federal judge sentenced Kurniawan to a 10-year prison term for his elaborate counterfeiting scheme and ordered him to pay more than $28m in restitution to his victims.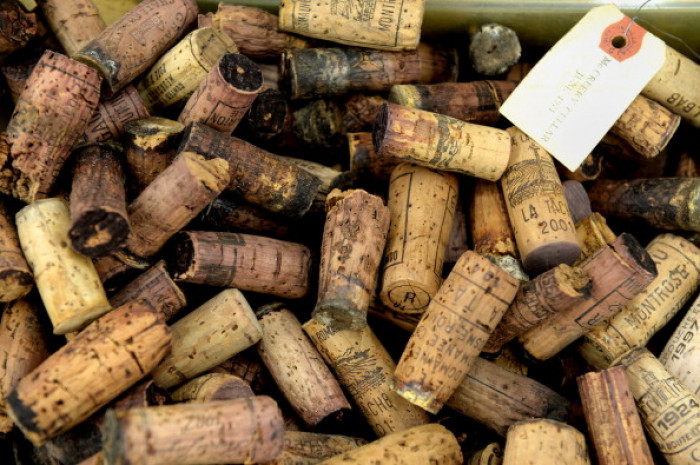 Kurniawan first appeared on the wine scene a decade ago, buying and selling rare wines. With access to a cache of rare and expensive Burgundies and Bordeaux varieties, among others, he rubbed shoulders with America's wealthy elite, including billionaire businessman William Koch, who later sued Kurniawan for $2m (£1.2m) after he bought fake wine.
But the scam started to unravel after he was arrested in 2012 and found guilty by a jury at trial in December 2013.
Special agent Jim Wynne explained Kurniawan's ploy: "People want this stuff. Kurniawan was able to establish a persona as a rare wine connoisseur, and everyone believed his story.
"People were seduced by him and many suspended their good sense. And these were not stupid people.
"The people who can pay tens of thousands of dollars for a bottle of wine are often extraordinarily successful and wealthy. They just took it on faith that Rudy was telling the truth."