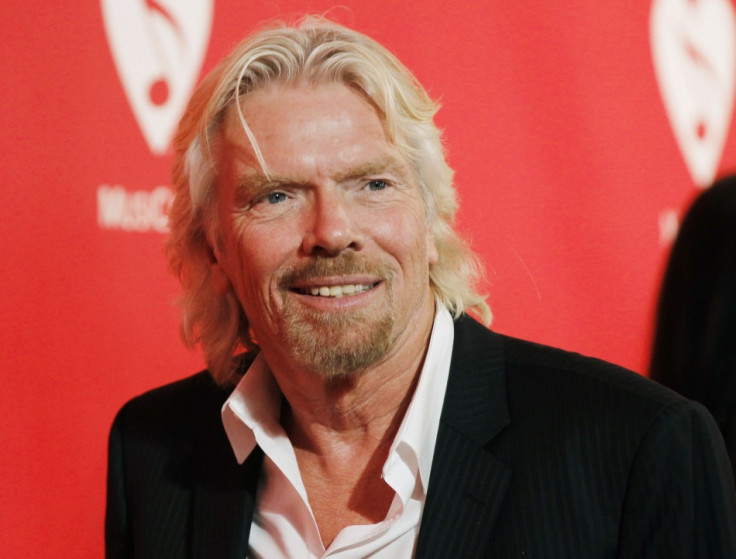 Flight details about 70 celebrities including Princess Beatrice, singer Cheryl Cole and actress Sienna Miller have reportedly been leaked by a Virgin Atlantic employee to a London-based paparazzi agency.
The leaked details include flight timings, numbers and airports that have been allegedly passed on by the employee to the photo agency, Big Pictures.
The employee, who is a junior team member of the airlines, has resigned following the allegations that she frequently passed details about Virgin Atlantic's celebrity clientele to the agency.
The Telegraph reported that a set of emails show details of eight celebrities being passed from a Virgin worker, understood to be an Upper Calls support supervisor, to a director at the photography agency. Another set shows flight details of dozens more passed on in the last two years.
A statement released by Virgin Atlantic Airways said that the airlines has already launched an investigation as the allegations are "extremely serious". Owner Richard Branson confirmed that high-profile clients were involved in the case, but denied the British newspapers' figures.
"The security of customer information is our highest priority and we have robust processes in place to ensure that passenger information is protected. The incident that has been alleged concerns eight customers' flights booked in 2010 and we are in contact with all of those people. It is too early to draw conclusions on this matter but of course we would deeply regret any concern that these allegations may cause the individuals involved," the Guardian quoted from the statement.
The photo agency Big Pictures was launched in the year 1992 by celebrity photographer Darryn Lyons.
Britain's Information Commissioner's office, on the other hand, said in a statement that further enquiries need to be made "to establish the precise nature of the alleged incident before deciding what action, if any, needs to be taken."
In the last few years, photojournalists or paparazzi have increasingly come under speculation and scrutiny for their adoption of unethical methods to obtain the pictures. Similar scandals in the past has led to the closure of the News of the World media agency over unethical phone hacking.