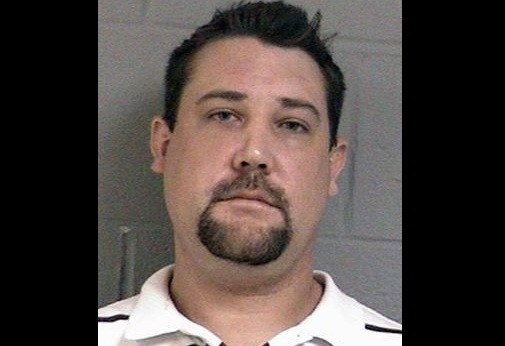 A man has been arrested after he walked into a school in Virginia called Sandy Hook Elementary "armed" with a plank of wood labelled "high-powered rifle".
Christopher Garret Johnson entered the school, which shares the same name as the Connecticut institution where Adam Lanza killed 20 children and six adults, holding a 4x2 plank, the sheriff's office said. Johnson did not make contact with any students.
The 33-year-old was detained by a member of staff before being taken into police custody. He was charged with disorderly conduct, the Daily Mail reports.
Police said that Johnson claimed he was attempting to make a statement about school safety.
Johnson is being held without bond pending a mental health evaluation.
Lone gunman Lanza began his massacre by shooting his mother dead in bed before killing 26 people in the US's worst school shooting.
Below are the names of the victims who died at the school:
Charlotte Bacon, age 6.
Daniel Barden, 7.
Olivia Engel, 6.
Josephine Gay, 7.
Ana M Marquez-Greene, 6.
Dylan Hockley, 6.
Madeleine F Hsu, 6.
Catherine V Hubbard, 6.
Chase Kowalski , 7.
Jesse Lewis, 6.
James Mattioli, 6.
Grace McDonnell, 7.
Emilie Parker, 6.
Jack Pinto, 6.
Noah Pozner, 6.
Caroline Previdi, 6.
Jessica Rekos, 6.
Avielle Richman, 6.
Benjamin Wheeler, 6.
Allison N Wyatt, 6.
Victoria Soto, 27.
Rachel Davino, 29.
Lauren Rousseau, 30.
Dawn Hochsprung, 47.
Anne Marie Murphy, 52.
Mary Sherlach, 56