Hundreds of women in India have been forced to undergo virginity and pregnancy tests ahead of a mass marriage ceremony.
Up to 450 women were subjected to the testing in the tribal district of Betul before the ceremony, organised by the Madhya Pradesh government.
Madhya Pradesh is the second largest state in India with over 75 million inhabitants. It is home to a large tribal population, which has been largely cut off from mainstream development.
The Mukhyamantri Kanyadan Yojna ceremony is paid for by the government and helps women from poor families to marry. It provides brides with household items to the value of 9,000Rs (£100).
However, women at the Harad village were made to undergo pregnancy and virginity tests - allegedly on government orders.
According to the Times of India, minutes before the weddings were due to take place, the women were told they had to go through the tests if they wanted to be eligible for the scheme.
Two district health workers conducted the tests. One worker, Durga Malviva, told media that the examinations had been conducted because of suspicions that some women were pregnant.
The government allegedly believed that already married women take part in the ceremony to get the gifts.
Nine women were found to be pregnant, according to reports, and they were banned from taking part in the ceremony.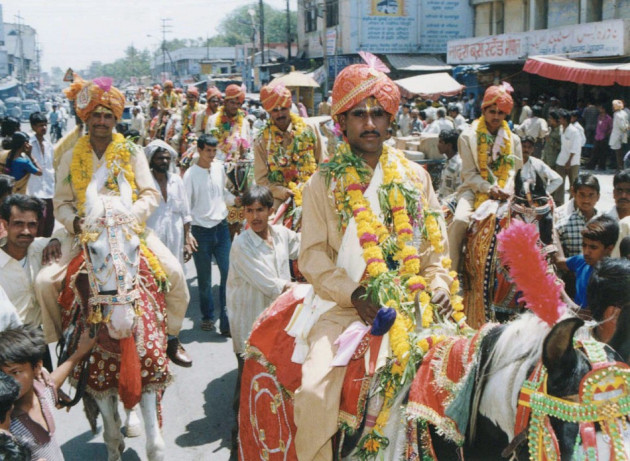 Government officials denied that virginity test were conducted but said some couples were barred because they were taking part in the ceremony under false pretences.
Rajest Prasad Mishra, Betul district collector, said: "I have given the orders to probe the complaints on alleged virginity and pregnancy tests conducted on would-be-brides."
The Madhya Pradesh government has been accused before of ordering virginity tests at its mass weddings.
In 2009, more than 150 women were allegedly tested on government orders. Reports said women had to queue up for the physical examination before being given a badge allowing them to participate in the wedding.
Girija Vyas, chairperson of the Indian National Commission for Women, said: "Such a shameful act where girls had to reportedly undergo tests to prove their chastity to avail the government's financial aid were sinful and could not be tolerated in a sane society."