For a nation that are often stereotyped as having tea dispensing taps, guzzling on English breakfast morning, noon and night, we are actually drinking far fewer of our beloved traditional cuppas then ever before.
Since the introduction of the tea bag to Britain in 1939, black tea has been our staple beverage bag, served with a little milk and perhaps a dash of sugar, but now our changing wellness-enthused lifestyles are being reflected in our bags and the regular cuppa is on the way out.
When Starbucks announced that they would be entering the UK tea market with a new range of iced teas, Marketing Week wondered why – reporting the value of black tea sales have fallen by 6% from £699m in 2010 to an estimated £654m in 2015 across the tea retail market in the UK. Also, volume sales had dropped by 22%, from 97 million kg to an estimated 76 million kg and this is only set to continue falling.
What has made us leave our beloved black tea behind? The answer is the same reason we have said goodbye to daily pints of bitter or lard on bread really, and that is our health. The wellness industry has latched onto the exploration and advertisement of new forms of tea drinking. Sales of fruit teas, green tea and white tea have grown exponentially in the twenty-first century and this is only set to continue.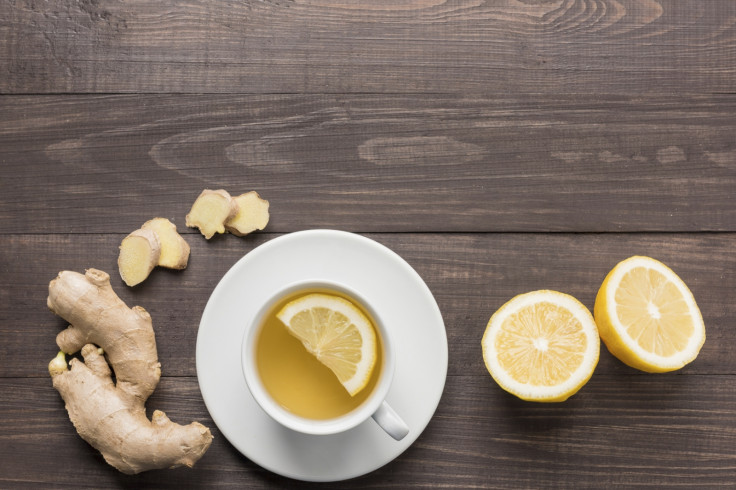 Speaking to Marketing Week, Emma Clifford, senior food and drink analyst at Mintel said "Standard black tea is struggling to maintain consumers' interest amid growing competition from other drinks – held back by a rather uninspiring image. This has translated into the downfall of the tea category overall."
This week, one of the brand's most closely associated to the traditional cup, Tetley, released a new range of products that aimed to bring the wellness followers back to black. After starting out in 1837, selling tea from the back of a horse in Yorkshire, they have relied on traditional dried black tea blends but that is having to change.
The new Super Everyday range hitting the stores look like Vitamin packets with names like Alert, Boost and Immune and are a real departure from the likes of Earl Grey, English Breakfast and London's favourite, Hard Water and far more aligned with their fruity ranges and green tea varieties.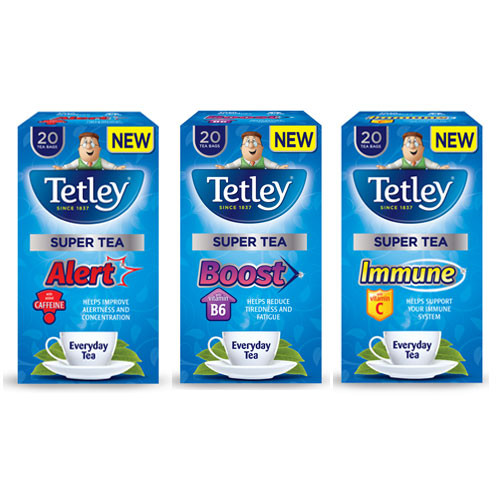 New ingredients like Vitamin B6, Vitamin C and extra caffeine have been added to black tea blends to bring them up to the same health standards as their fruity rivals and also keep up with trends of the future after commissioning a report from The Future Foundation into what we'll be sipping in 2016.
According to the report, by 2026 the mix of technological advancements and continued health obsession will see the rise of remedy teas enriched with medicines, from painkillers to antibiotics as well as personalised tea tech where we can brew our own blends, enjoy tea through shots, sprays and tabs or even grow our own at home.
One of the more promising predictions is the rise of ready-made blends for a variety of ailments, including Hangover Tea with added antacids and caffeine, Youthbrew Tea with collagen, Hair Restore Tea with minoxidil (to prevent hair loss), and Virali-Tea with erectile dysfunction medicine.
However, the potential to be able to enjoy a quick shot of Lady Grey in the morning or a selection of quick Tea Sprays, Tablets or Strips is certainly a big step away from the cup and saucer style we enjoy now.
Speaking to IBTimes UK Laurent Sagarra, head of product innovation at Tetley Global and the expert behind the Super Tea range, said: "Over the past decade, tea consumption habits in the UK have changed considerably. In recent years we've seen a slow decline in sales of black tea, with consumers – especially younger ones – moving towards 'speciality tea' blends, such as green and fruit teas."
Recognising that the wellness movement is taking people away from milky morning starts and onto fresh bursts, Tetley have had to evolve to keep selling and will continue to do so.
"The sheer range of teas available in health stores supermarkets and cafes" Sagarra says "has increased hugely, and specially formulated functional products, such as Tetley's Super Teas range with added vitamins, are proving very popular. This has led to our prediction that consumers will continue to expect more from their daily cuppas, and Remedy Teas will be a natural next step."
Their current offering of Super Everyday teas do taste exactly like a regular cup with the same clean flavour as a well-brewed English Breakfast but with types like the Alert range with extra caffeine you can definitely feel the effects, like you have had a shot of espresso. Also, the vitamin-packed ranges may have health benefits but it is still hard to align health with a regular morning cuppa no matter how great they taste so it will be interesting to see how these will progress. For those who love black tea these are an added bonus but whether you can merge the two, time will only tell.
While the 2026 predictions may take another decade to come to fruition sadly, Tetley are certainly on the road to getting people back to drinking traditional tea with a difference.